The Temecula Community Service Expo
 We have so many clubs and classes in Temecula, but how do you know which one to join? Well, on Saturday the 29th Temecula held its annual Community Service Expo. At this Expo, different classes do a showcase on the steps of City Hall. It was from 10:00 to 1:30 and there was a wide variety of performances. There was live entertainment, face painting, and even giveaways! There were also fun games and activities. The reason they perform is to show people what they do in their program and encourage others to join it.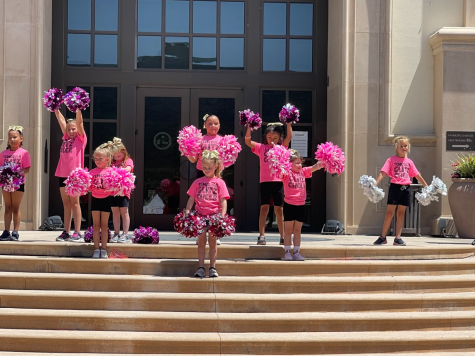 What classes performed?
A wide variety of classes performed. There were dance classes, fitness classes, and even the Temecula Youth Theater group. You could meet class instructors and learn more about activities. You can join these clubs by going to Temecula Registration.  There are also other clubs and classes that didn't perform. There are baking classes, art programs, and much more. 
Here is a video of the  Temecula Musical Theater program performing a song from Descendants!
Even though all of these clubs cost money, they are worth it because they teach you some great skills! All the clubs will be during the summer and fall and all registrations opened on May 1st, so make sure to sign up! Are you going to join any of these classes? Leave a comment!