2023 NBA Playoff Picture and Chances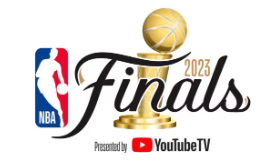 The NBA playoffs have just begun and the first round is almost over. Here is all you need to know about the playoffs, finals, and the chances for each team.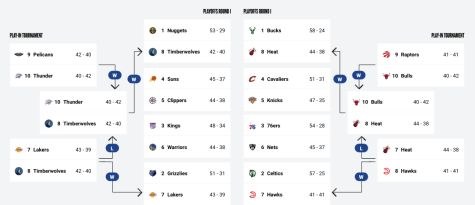 Both of the one seeds barely got first place in both divisions. The Nuggets got it by two games and the Bucks got it by one game. The east preformed a lot better than the west did this season.
West

East

Pelicans vs

Thunder(w)

Raptors vs

Bulls(w)

Lakers(w)

vs Timberwolves

Heat vs

Hawks(w)

Thunder vs

Timberwolves(w)

Bulls vs

Heat(w)
Who has the best odds to win the 2023 NBA finals? The Boston Celtics are the favorite to win the NBA title at +210 odds, followed by the Phoenix Suns at +400 odds. Third place has been claimed by The Milwaukee Bucks with +550 odds. The Philadelphia 76ers have risen to the fourth-best odds with +750 .
The past NBA Championships were very repetitive. For instance, 2015-2019 all had the Warriors in it. 6 out of the 8 past championships the Warriors were in it. 2015-2018 were all Warriors and the Cavaliers.