2023 March Madness Early Picks and Predictions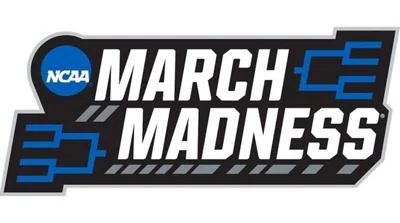 March Madness 2023 will be from Tuesday, March 14th to Monday, April 3rd. March Madness is an NCAA (National Collegiate Athletic Association) Basketball tournament that is hosted each year. It will be hosted in Houston, Texas. The first ever march madness was played in 1939. The Oregon Ducks beat the Ohio State Buckeyes 46-33.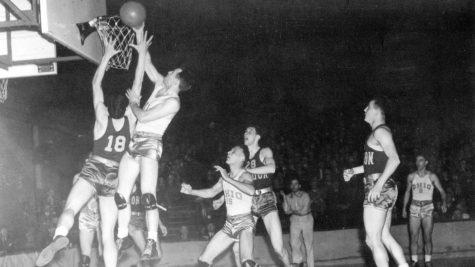 All of the teams are divided into four divisions consisting of the South, East, West, and the Midwest. The best teams in the Midwest are the Huston Cougars, Kansas Jayhawks, and the Arkansas Razorbacks. The best teams in the South are the Kentucky Wildcats, Baylor Bears, and the Duke Blue Devils. The best teams in the West are the Gonzaga Bulldogs, UCLA Bruins, and the Tennessee Volunteers. The best teams in the East are the North Carolina Tar Heels, Creighton Bluejays, and the Indiana Hoosiers.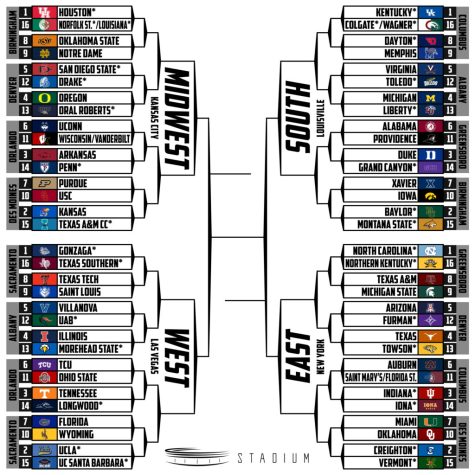 Last year's tournament winner was the Kansas Jayhawks. The Jayhawks beat out UNC (University of North Carolina) in a close game. The final score was 72-69. The last 6 finals games were: 2016 Villanova vs North Carolina, 2017 North Carolina vs Gonzaga, 2018 Villanova vs Michigan, 2019 Virginia vs Texas Tech, 2020 was canceled due to Covid-19, 2021 Baylor vs Gonzaga, and 2022 with Kansas vs North Carolina. As you can see, there are some definite patterns in these games, the best in each division, and the projected winners.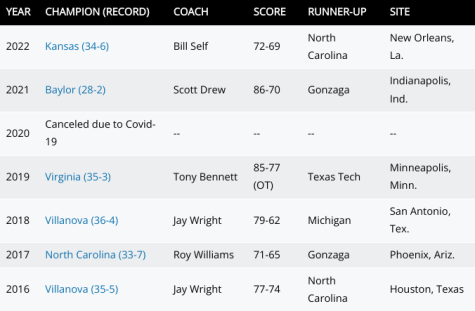 The teams with the highest winning chances are the Huston Cougars at +650, Kansas Jayhawks at +800, Alabama Crimson Tide at +900, Purdue Boilermakers at +1000, UCLA Bruins at +1300, Arizona Wildcats at +1400, and the Baylor Bears at +1900. If you want to see the most accurate predictions, check out Lukas Harkins. Lukas is known for having the most accurate predictions.