Vans Vs Converse
Which is the ultimate shoe?
Today we will have two of the most popular shoes go head to head in a battle. There are many pros and cons to deciding what new shoe you should get. 
 Will it be Vans or Converse?  Let's see what TMS students have to say:
Chadd Mitchell (6th):
" I would choose vans because they have slipons, unlike converse."
Maria Daquis (6th):
" I would choose vans because they have a better design."
Kloe Racz (6th):
I would choose converse because they look better with outfits and they are more comfortable."
In Mr. Molstre's class, 14 students chose vans and 6 chose converse. In Mr. Carbajal's class, 11 chose vans and 7 chose converse. 
Emma Rekekal (7th):
"I chose Converse because vans look weird"
Hudson Hurkey (7th):
"I chose Converse because they have more colors."
Kennedy Whitson (8th):
"I chose Converse because they are more comfortable and stylish."
Ardian Torres (8th):
"I chose Vans because they are more comfortable."
In Mrs. Mull's class, 8 chose vans and 14 chose converse. In Mr. Hinricks's class, 8 chose converse and 5 chose vans, and finally, in Mrs. Calverly's class, 13 chose converse, and 2 chose vans with a total of 4 people out of all of the classes that didn't care.
48 converse  26 vans in total. 
Most of TMS chose converse but which is the better shoe? They each are comfortable and stylish but only one can be the best! 
Vans Pros:
As far as "walking shoes" go, vans have excellent support and offer a comfortable fit all day long! Not only can you walk a mile in these shoes, but you can also run, jog, bike, and skate in them too. They are very stylish too! Everyone wants to be comfortable, especially when walking around campus all day, but they also want to look good. Vans offer that great deal so you can be comfortable and have great style!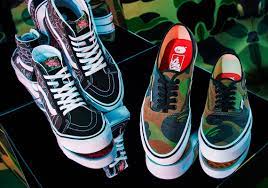 Vans Cons:
Even though these are comfortable shoes that you can walk in you must be prepared to face the consequences as well. These shoes can cause multiple issues because of their standard sizes, these shoes can cause heel rubbing, no arch support, and can even hurt your feet if you have a high arch or other foot problems. They are also very costly to many people because of the high quantity that they make them. You have to pay the price.
Converse Pros:
These fashionable shoes not only allow you comfort for your feet but also allow you to remain balanced because of the flatness of the shoe. You can match any outfit with these high and low-top shoes, and they are suitcase compatible. They each have the perfect shape for you to put in your suitcase like puzzle pieces. Not only do they add some height to you when worn but, you are provided with ankle support as well when these shoes are on your feet.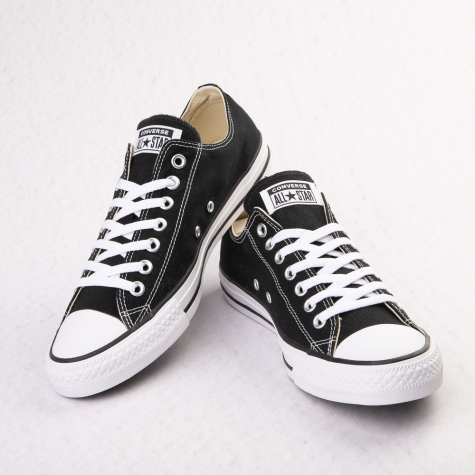 Converse Cons:
You must be ready to face the blisters and stiffness of these shoes as well. You can travel in these shoes but not in the snow. They will become completely damaged from just taking a few steps in the snow. These shoes are specific in size because of how narrow they are, so if you have wide feet, good luck. Not only are these shoes uncomfortable at first, but also very costly. The prices can go from $40 to $80, maybe more. These shoes can also become very obnoxious to some people because of their squeaky sounds.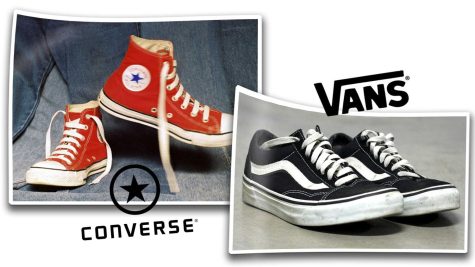 After realizing the pros and cons of these brands, which is better? It depends on what you like about a shoe. Whether it is big or small, high or low top, it just matters about your opinion. There are multiple good and bad sides to a shoe but it all comes down to what you like!!! Although many TMS students prefer converse, it's all up to your personal preference. Comment which you like more!!!!