Beloved Hagrid from Harry Potter Robbie Coltrane dies at 72
We all know him as the half-giant Hagrid from the series "Harry Potter" and we all loved him for his kindness. But on October 14, 2022, he sadly passed. He lived a good life in Larbery, Scotland until the age of 72 years. His family has not identified a cause for his death, but they did say that he had been sick for quite some time.
His real name was Anthony Robert McMillan and he was born on March 30, 1950, in the city of Rutherglen, Scotland, just outside of Glasgow. He later went to the Glasgow School of Art, where he studied art, but couldn't get his ideas into masterpieces on canvas.
Robbie had been a television and film star for 4 decades. From 1993-1996, he was in the movie "Cracker" and played a detective. He disguised himself as a nun, betraying his fellow criminals in the comedy "Nuns on the Run" (1990). Both of these roles he played did prepare him, but not a lot for the movie series we know as "Harry Potter".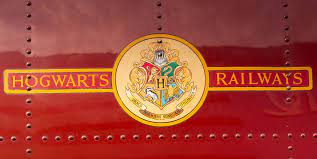 Flickr
In the movie "Harry Potter", he played an 8'6 half-giant and the groundskeeper of the Hogwarts School of Witchcraft and Wizardry, Hagrid. His character was a fan favorite, according to the New York Times. Robbie was in all 8 movies of Harry Potter and he brought warmth and kindness to the Witches and Wizards, especially to the protagonists of the movie: Harry Potter, Ron Weasley, and Hermione Granger. 
After the first movie of Harry Potter in 2001, Robbie received many fan letters every week for about 2 decades. In 2012, he told The Guardian "Kids come up to you and they go, 'Would you like to sign my book?' with those big doe-eyes," and he continued "And it's a serious responsibility." 
The children on the set of "Harry Potter" loved him and they could count on him to lift up their spirits with a word of encouragement or just a joke. Daniel Radcliffe, the actor in Harry even remembered some fond memories when they were filming "Harry Potter and the Prisoner of Azkaban". 
In a Twitter post, he said "So you could be watching it in 50 years' time, easy. I'll not be here, sadly, but Hagrid will, yes." 
Robbie Coltrane was a loving person in front and behind the screen, but some things can never last, but he will always be remembered. What was your favorite movie with Robbie Coltrane in it? Tell us in the comments!
Sources