Fall Fashion Forecast—Autumn Fashion Trends
Fall is here, and with every new season comes new fashion trends! If you are looking for inspiration for an autumn wardrobe, you've come to the right place! Wondering what will go with a sweater vest, what color you should paint your nails, or what shoes to wear? If so, keep scrolling to see all the fashion pieces that are going to be quite the hit this autumn!
Outfits
Oversized sweatshirts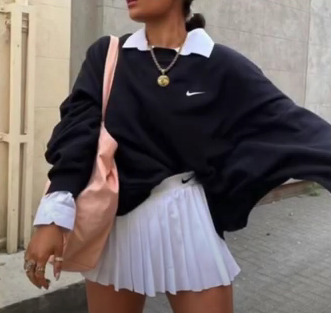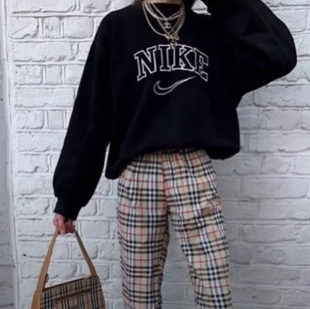 Oversized sweatshirts are super in at the moment and really cute. You can dress these up with a shirt, or dress them down with some jeans or sweatpants. Another bonus to oversized sweatshirts is that they are comfortable and will keep you warm during this chilly season. 
Flannels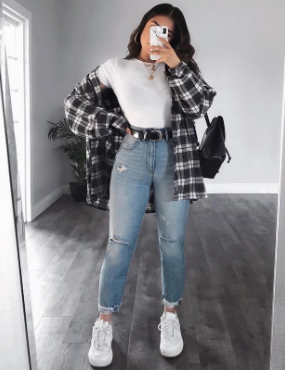 Another staple in your closet for fall is flannels! They come in different prints and designs and will give that "fall look." You can pair a flannel with your favorite jeans and a neutral-colored top. You can find flannels in almost every store.
Sweater Vests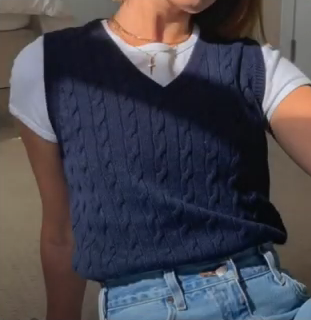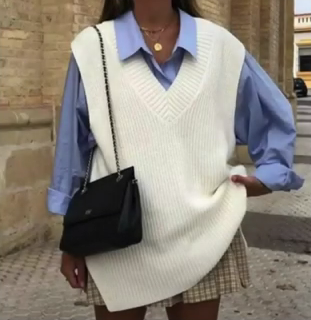 With sweater vests, you can layer different pieces of clothing and add some dimension to your outfit. Sweater vests come in lots of different colors and patterns, perfect to add that pizzazz to your fall-inspired outfit. Putting this over a simple white tee or a button-up will look great! Also, wearing some jeans or a cute skirt will make this outfit autumn worthy. 
Shoes
Doc Martens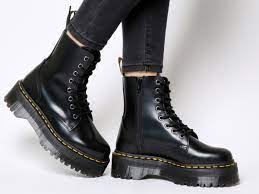 Looking to spice your outfit? Adding any boots is an easy way to add a fashionable statement this fall. Also, Doc Martens scream autumn. They are definitely a must-have for fall fashion; these boots will go with any of your favorite outfits!
Nails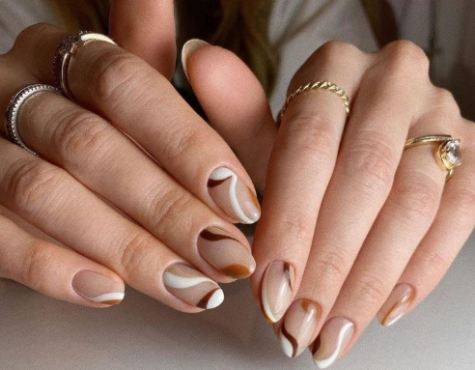 If you are looking for a more simple nail design, this one's for you! It contains fall-colored stripes, plus, this nail look is really popular right now.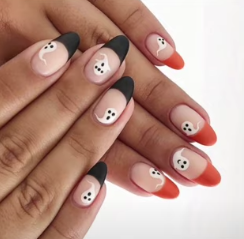 Trying to find some inspiration for spooky, yet cute nails? Well, this nail design is perfect! It has some fall-colored french tips, and some cute ghost painted on the nail.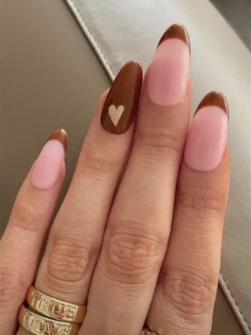 This nail design is perfect if you want to go for a more simple look. There are some brown french tips on almond-shaped nails, and the ring finger is painted completely brown with a cute little cream-colored heart. Some great nail salons that are nearby in Temecula include Bvon Nails, TT Nail Spa, and Sally's Nail Spa.
What is your favorite fashion piece for this fall? What is your favorite time of year? Tell us in the comments!