Enchantment of Room 406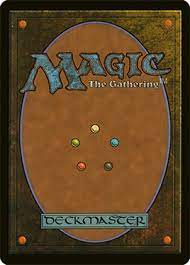 Are you one of those people who just love doing magic in your free time, but have no one to play with? This is the perfect club for you! It's such a good opportunity and it's fun.
Interview with Ms. A
What type of "Magic" is done at Magic Monday?
Magic the Gathering
How many kids have been coming to Magic Monday?
"8-15"
Who had the idea of Magic Monday?
"I used to be at Temecula Valley High school and there was a lunch group there that plays magic. They call it "the Tabletop gaming club." So I kind of got the idea from them. I thought there would be kids here who would enjoy it too."
From what you see during Magic Monday, do you think that students enjoy doing Magic with each other?
"The kids who come—definitely. Yeah, I suppose there's no game that's for everybody, but for the kids who get into it—it pretty sticks. That's kind of the only problem. Kids can come obsessed with it and that can go too far. But yeah, coming around a few days a week at lunch is good, good fun. A good way to meet people."
If teaching magic was an elective here at TMS, would you want to teach it?
"Yeah, but I would have to get better at it myself, but it would be really fun."
When is Magic Monday?
Mondays and Tuesdays during the first lunch, "…but last year  I had second lunch…"
Interview with Brendon Tek:
What is your favorite part of Magic Monday? Why?
"To be honest it's like talking with friends and just playing Magic with them. It's just fun overall."
Do you think it would be cool if some 8th graders could come to Magic Monday?
"It'd be pretty cool because there is some pretty cool 8th graders I know and I feel they should give them a chance to play Magic too. I feel if they had free time it'd be fun." 
If magic was an elective here at TMS, would you want to have it as an elective?
"Yes. Most definitely."
What do you think should be improved at Magic Monday?
"To be honest, I don't really know because it's just… The only problem there kinda be is that it's too short sometimes because it's hard to finish a match when you are going equal paces to each other. Other people I know it's harder for them to finish a game since we both know strategies and things like that."