TVSA Girls U14 Allstars Score Again!
This year's batch of TVSA U14 Girls Allstars might be the best yet. They've had several great accomplishments, and better yet did it all as a team. Through 5 tournaments, this one-of-a-kind soccer team has played 22 games together. And won. All of them. They have an extraordinary record of 22-0, and scored 87 goals! Their defensive line only allowed 3 total goals, but they allowed 0 in their last 15 games. This team worked through many obstacles and worked very hard to get where they are now. However, none of this would have been possible without Coaches Ken and Rebecca Paplanus.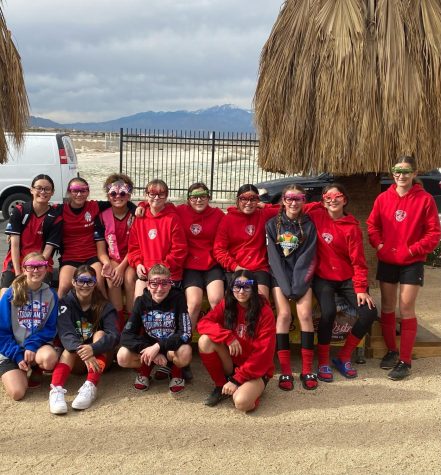 It all started after the Temecula Valley Soccer Association's (TVSA) Fall season, where many talented girls tried out to be on an Allstar team. Only 17 got the call saying they would be on Coach Ken's team. As excited as they were, they could've never known what was in store for them. Countless practices and team bonding exercises allowed this team to grow into a family.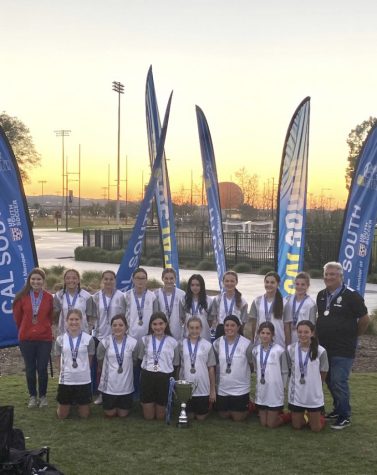 Several of these talented ladies are students at Temecula Middle School. This list includes: Neveah Reyes #4, Delaney Sauceda #5, Lyla Holmes #16, Joanna Leon #8, Reese Gruwell #88, and Gabriella Gomez #77. This is only a few of the many talented girls on this team. 
T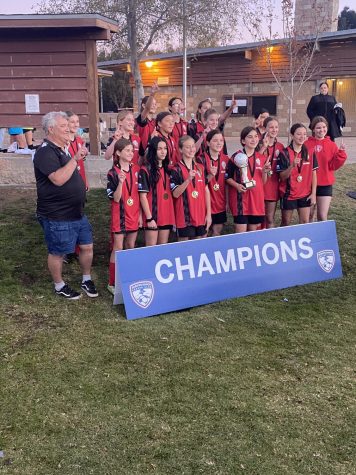 his U14 team participated in 5 tournaments across the state. It all started in Escondido, where they played 2 of their tournaments. Then, it led to Applevalley, where they played their toughest competitors yet. Even so, they won which meant they got to play in the Tournament of Champions (TOC). Before they got to play in TOC, they went to Irvine and won there too. Then, it was the moment they had been waiting for. They were headed to TOC in Palm Desert, which would be their toughest and most exciting challenge yet. They won their first 4 games at TOC, which meant they were going to the Championship. Through almost 2 hours of playing in the burning sun, it was down to penalty kicks. Goalie, Mya Covington #1, scored the winning penalty kick. The whistle blew, and it was an amazing end to their season.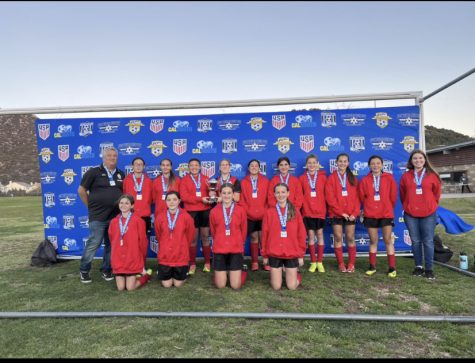 This group of talented young women went through months of hard work together, which was reflected in their winning streak. Another special thank you to the player's parents and coaches for leading them this far. Amazing job U14 Allstars, we are excited to see where your future leads!