Christmas Wishlist Ideas
Christmas Wishlist Ideas
Has your family or friends asked you what you want for Christmas and you just stood there clueless, not knowing what to ask for. Well now when anyone asks you, you'll have at least one idea for a present. Here are some gift ideas to ask for Christmas!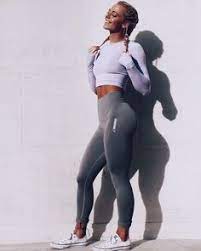 Workout Clothes 
If you don't know what to ask for you can ask for athletic wear or just clothes in general. Personally, when I get new workout clothes I'm more motivated to workout. Some brands with good workout clothes include Lululemon, Zyia Active, Nike, Adidas, Puma, and so much more.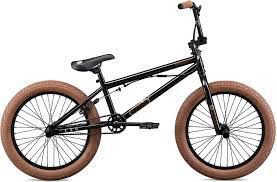 Bikes
Bikes are something both girls and boys would want. You can ride to school with one, learn new tricks to do on them (with a helmet), or just ride your bike with friends. Prices for bikes can become expensive, so be aware of that.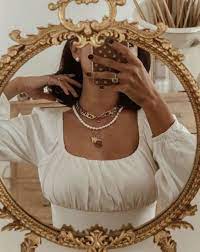 Jewelry
Necklaces, rings, bracelets, and earrings are wonderful ideas to put on your wishlist. Jewelry will add the finishing touch to almost every outfit. You can find jewelry at almost every store.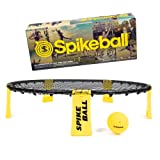 Spike Ball Game Set
Spike Ball is a super fun game to play with friends and family at the park, in your backyard, or even at the beach! You can find this game on Amazon, Dick's Sporting Goods, Target, and more!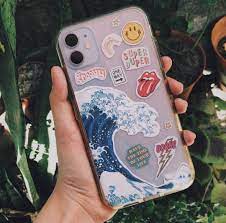 Phone Cases
Phone cases are something anyone would want or need. There are some really cute phone cases that you can get from Amazon, Etsy, Target, Casetify, etc. If you want the gift to be more personalized, you could find a phone case company that has the option to add pictures from your camera roll to your phone case.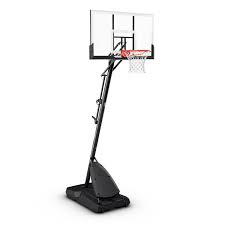 Basketball Hoop
If you want to improve your shooting skills or even just play basketball with friends and family, this is a great idea. Keep in mind that basketball hoops can get expensive. You can find them in stores or online at popular stores.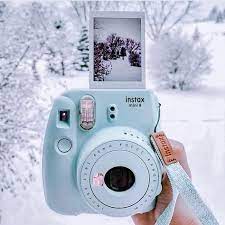 Polaroids
If you want to take aesthetic pictures and have them to look back on over the years, then a Polaroid camera is for you! You can find polaroids at most stores including Target, Walmart, Best Buy, Tillys,, and more!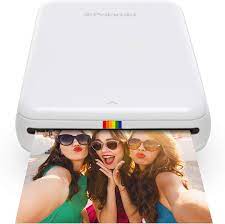 Phone Printer
Instead of a Polaroid camera, you could ask for a phone printer. This is when you can print pictures off of your camera roll, which is really cool. You can find them at Amazon, Best Buy, Target, Walmart, etc.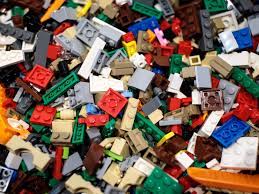 Legos
Lego sets are something anyone would want. There are LOTS of sets to choose from Harry Potter to Disney characters. Price ranges will vary depending on what set you're getting and how many legos are in it.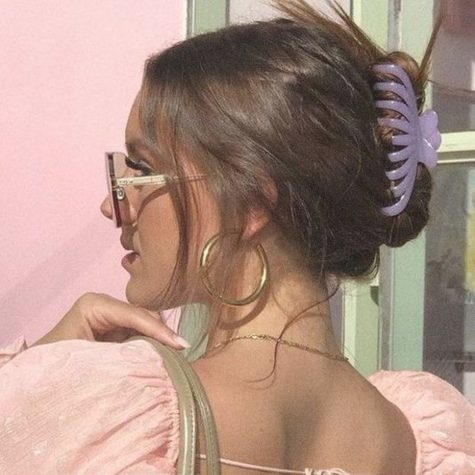 Claw Clips
Claw clips, a hair accessory, have been really in right now for their functionality and looks. There are many hairstyles to do with a claw clip that are fast and easy if you are running out the door. There are many different styles and designs of this hair accessory that you can find really at any store.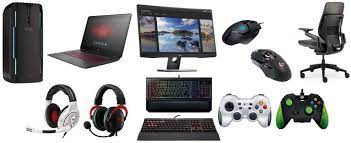 Video Game Equipment
Controllers, keyboards, headsets, etc. are something you can ask for. You can find video game equipment at Best Buy, Amazon, Target, and more. How much money an item would cost depends on what it is and where you're getting it from.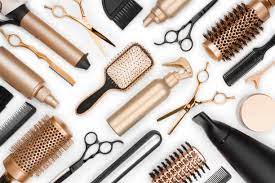 Hair Tools
Curling irons, straighteners, blow dryers, etc. are great things to ask for Christmas because you can learn to do new things with your hair. I know lots of stores sell hair tools online and in stores. Price ranges may vary depending on where you get yours and how much it's worth.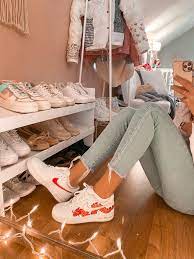 Shoes
Shoes are another thing you can add to your wishlist or gift someone because shoes are a staple in most people's closets. If you want to be more specific you could ask specifically for Doc Martens, Vans, Air Force 1s, Nikes, Adidas, Converse, and so much more.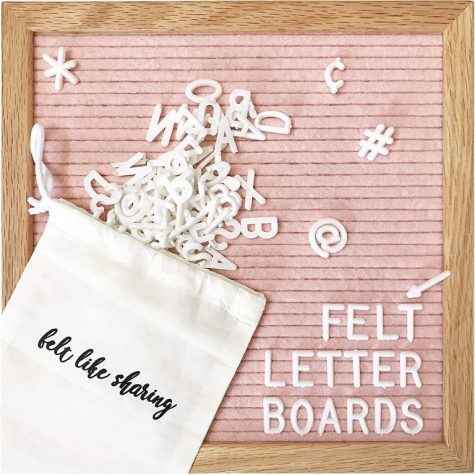 Letter Boards
If you want to be more motivated for the new year, then this is a good idea for you. Letter Boards can be used for writing inspirational quotes or really whatever you like. This is also a good way to add a personal touch to your bedroom. Here's the link to the letter board shown above, but you can also get them in different colors to match your room. Felt Letter Board.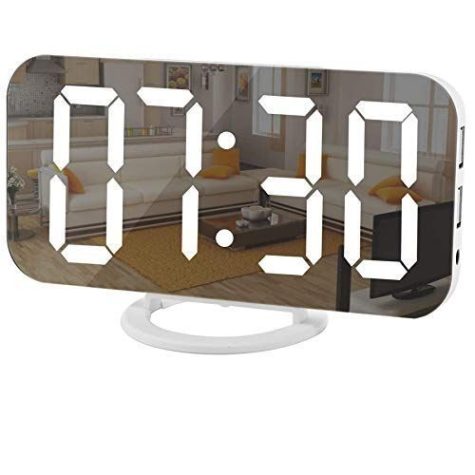 Clocks
This might seem like a weird idea, but if you are late to school often this is a good choice. Plus, this clock isn't just a normal clock, but has a USB plug for your phone and a mirror behind the numbers. This is the link to get to this exact clock, Digital Clock w/ Mirror.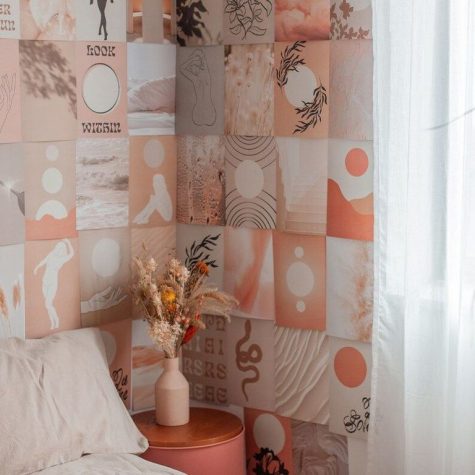 Collage Kits
If you want to give your room a makeover without much effort, collage kits are a great option and will elevate any space. Collage kits come in many different color themes and pictures, depending on your style. You can find them on Amazon, Etsy, and many other stores. Here's the link to the one in the picture, Modern Muse Collage Kit, Etsy.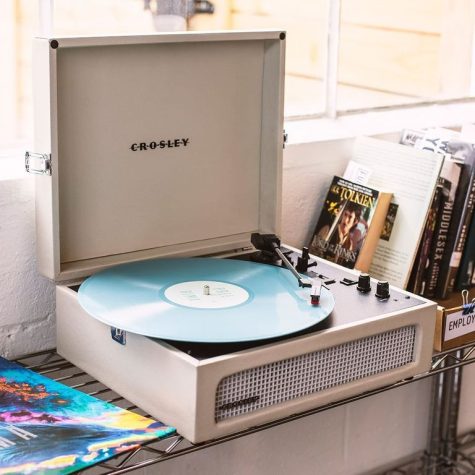 Record Player
If you're a music lover then this is an amazing idea to put on your wishlist. The one shown above is from Pottery Barn and is $90. You could maybe even ask for a couple of your favorite albums to go with the gift. Here's the link: Crosley Voyager Record Player.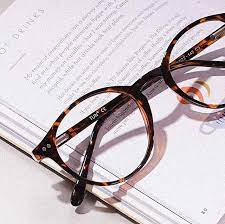 Blue light Glasses
Since we're looking at a screen so much every day, it hurts our eyes. Blue light glasses help protect your eyes from the harsh blue lights coming from screens. You can find these glasses really anywhere.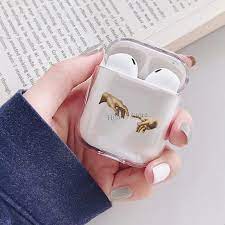 Airpods
If you don't have them already, you could ask for AirPods or even headphones in general. If you like to listen to music, books, or podcasts this is a good option for you. You could even ask for a cute case to go with the AirPods.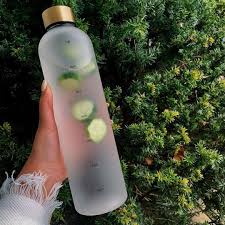 Water Bottle
If you want to start drinking more water, or just want a cute bottle, you should add this to your list. You could even ask for water bottle stickers if you want to decorate your water bottle. Here's the link to the one shown above & other cute water bottles of Amazon: Water Bottle Clear (shown above), Glass Water Bottle w/ Bamboo Lid and Silicone Sleeve, 2 Pack Milk Carton Water Bottle Clear,  Hydro flasks Amazon.
Hopefully, you found something you will want to get for Christmas or give to your family or friends. Let us know in the comments what you are asking for Christmas this year and what you're doing over winter break!