Spring Poppy's, Are They Really That Special?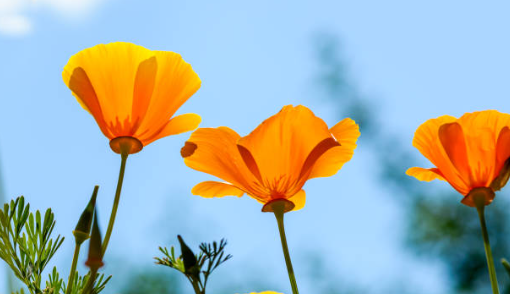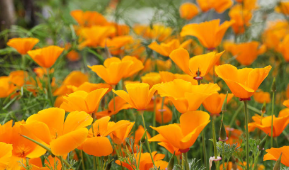 Poppies are everyone's favorite thing during spring. But are they really that special? People come from around the county to see these orange fields of flowers. In some places, you can get fined or even arrested for disturbing the poppies. According to Los Angeles TimesLake Elsinore has closed down access to our poppy "Super Bloom" this year. Lake Elsinore has been one of the best cities to see these flowers. The poppies can even get damaged by people laying in them. These spectators of poppies have caused a severe disruption in local traffic in Lake Elsinore over the years. Poppies have certain properties that are illegal for humans to be around or consume which is why these flowers are illegal to pick.
 These flowers can be grown at your own home outside on your porch. 1 lb of poppy seeds only costs $13 whereas a fine can cost up to $1000 or 6 months in jail you can get fined for disturbing the poppies. The poppy is our state flower because it can only grow here in California. You can make your home one of those certain spots.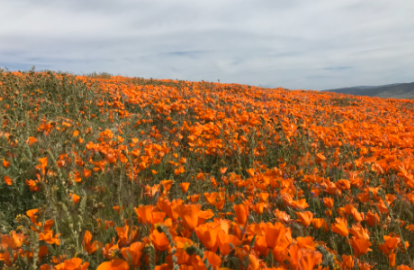 Here's what some students think:
"What do you think about spring poppies?"
Kennedy Schurwon(7 grade)" I think they're very pretty and calming"
Melina Mousiadis(6 Grade) "They're really cool and they really come out"
Ava Welsh(7 Grade)" They're really colorful and special"
Even though these flowers come once a year, are they that special? Do you like spring poppies? Leave a comment.
Sources: