Get Your Spring Break Booked With These Classics!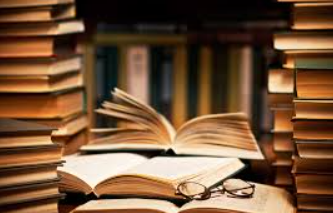 Reading. Some people love it, and some wouldn't be caught dead with a book. But reading is actually good for mental health and exercises the brain. Maybe you haven't found the right book for YOU. Everyone likes to read different books with different genres like action, horror, romance, and much more. An excellent place to start is with classic books. All of these books can be found in bookstores or on Amazon.
*DISCLAIMER: Some books are dark*'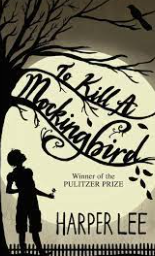 10) To Kill a Mockingbird: By Harper Lee
Like deep messages? You'll love this book! Published in 1960, To Kill a Mockingbird has stood the test of time as it follows the consequences of racism. It ingrains the idea that good and evil can simultaneously live inside a person and even a community. Follow Atticus Finch and "Scout" as they navigate this world of prejudice.  

9) Lord of the Flies: By William Golding
8th graders have read this one already as it was a required book to read in ELA. Lord of the flies follows a group of young boys who find themselves stranded on a deserted island and must try to survive on their own. But as the book progresses, the boys start to go savage and start to kill another. William Golding created in 1954 this book because he wanted to show how important the system is.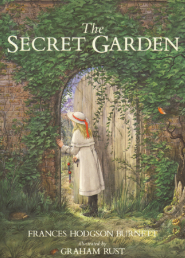 8) The Secret Garden: By Frances Hodgson Burnett
The secret garden was released in 1911 and was written by Frances Hodgson Burnett. The story follows the main protagonist Mary Lennox who after her parents pass away, is sent to live with her Uncle that lives in a giant manor.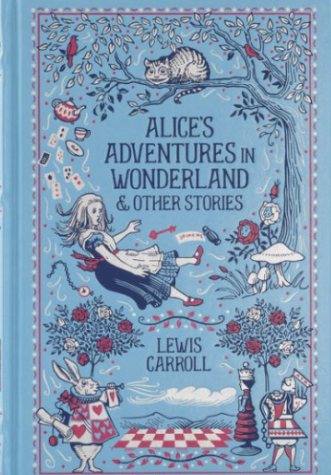 7) Alice in Wonderland: By Lewis Carroll
Alice in Wonderland is a classic story about Alice finding her way through Wonderland as she meets mad characters like Mad Hatter, Queen of Hearts, White Rabbit, and many more. Lewis Carrol wrote Alice in Wonderland and the sequel, Alice through the looking glass.  It was published in 1865 and people had many different opinions about this book.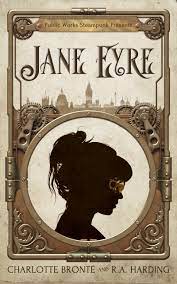 6) Jane Eyre: By Charlotte Bronte 
Jane Eyre is a classic tale full of mystery, suspense, and romance. The main protagonist is Jane Eyre, and we see her struggle throughout her life as she uses her wits to overcome these obstacles. Published in 1847, this book is suspenseful, witty, and has some great writing! 

5)The Hobbit/ Lord of the Rings Series: By JRR Tolkien
Arguably one of the best fantasy books of all time, The Lord of the Rings/ The Hobbit series is a must-read for anyone. The Hobbit follows Bilbo Baggins, who would much rather stay at home, as he goes on an adventure to win a share of a dragon's loot. Along the way, he meets companions, foes, and lifetime friends, most of which appear in The Lord of the Rings. The Lord of the Rings carries on in the shire with Bilbo's nephew Frodo has to go on an adventure as well. He travels with some allies to stop the darkness from rising.  These books were published in 1937, 1954, 1954, and 1955.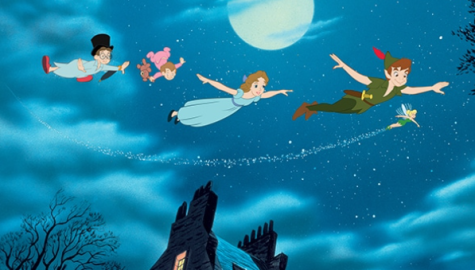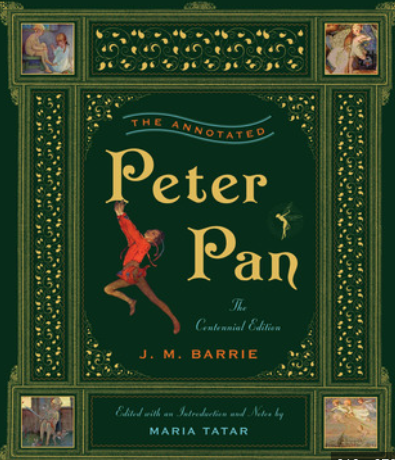 4) Peter Pan: By James Matthew Barrie
Most people know the story of Peter Pan because of Disney's adaptation of it. Peter Pan takes Wendy, Micheal, and John to Neverland where they meet the Lost Boys and fight Pirates. It was initially a musical and book created by James Matthew Barrie in 1904  then Disney made Peter Pan in 1953 which was more for kids as the book at times was dark.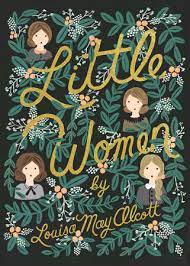 3) Little Women: By Louisa May Alcott
If you like coming-of-age stories, this one's for you! Little Women is about Jo and her sisters Beth, Amy, and Meg as they journey from childhood to adulthood. Through the years there are twists and turns while they navigate through their lives in Massachusetts during the Civil War. All and all, it's a book ( even if it was made in 1868) that will leave your heart throbbing.

2) Pride and Prejudice: By Jane Austin
Widely considered one of the best romance novels ever written, Jane Austin's Pride and Prejudice is an amazing read wherever you are. It follows Elizabeth Bennet as she comes into contact with a prideful Mr. Darcy, who in her opinion, isn't as great as he seemed to be, however, she soon sees that appearances can be deceiving. This book is a little challenging to read because it was made in 1813, but it is a charming book that is sweet and will leave you on the edge of your seat.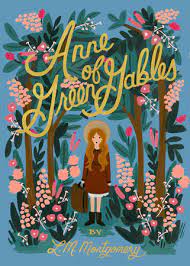 1)Anne of Green Gables: By Lucy Maud Montgomery
Anne of the Green Gables came out in 1908 and it follows Anne who is an orphan, who finds herself a home at an elderly house. Annes makes new friends, goes to school, and lives her life and not to mention that she does some mischievous things. This book is a must-read for middle schoolers and it's a really wholesome story.
What did you think? Are you going to read any of these books? Leave a comment!