Things You Need to Know Before Watching Andor
Star Wars fans are on the edge of their seats. What can we expect from this action packed T.V. show?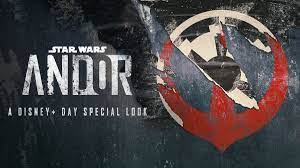 Star Wars has created many amazing television shows such as The Mandalorian and Obi Wan Kenobi, so it is safe to assume that their new show releasing on September 21, Andor will be a hit! Here's what we know so far.
 Andor will have a three episode premiere, and is set between the end of Revenge of the Sith and the beginning of Rogue One. It follows Cassian Andor, (played by Diego Luna) a thief who sees the gradual incline of the Rebellion against the Empire, which makes him want to become a Rebel spy.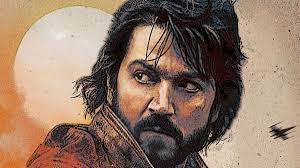 Andor is an interesting series because we don't have a lot of information about this time period, only seeing it in Star Wars Rebels. This show also has Imperial Army Troopers, who are not commonly seen or known. The army troopers are less advanced and skilled than the storm troopers, but still serve the Empire. On top of that, the Death Troopers are coming back after the last time we saw them in Rogue One. lastly, we have Clone Troopers. That's exciting because the last time we saw Clone Troopers in live action was in the 2002 Attack of the Clones, and also in Kenobi.
That's all of the information that we have so far of the Andor TV series. It will be released on Disney + . If you're excited for Andor or any up-coming Star Wars media, let us know! If you've already seen it, what do you think?
Click here to watch the trailer!