Interview With Ms. Kruger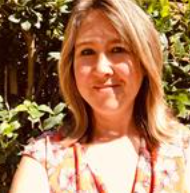 Ms. Kruger is an ELA  teacher and TMS times club advisor. She has been behind this magic that is the newspaper for a few years now, so it's time she deserves some recognition. We asked her some questions so we could get to know the real Ms. Kruger.
What made you want to be a teacher?
Since first grade mostly because of my amazing teacher Mrs.Troutner.  She was kind and sweet and I wanted to be like her. I never thought I would be teaching middle school though. 
What's your favorite memory from teaching?
My first year teaching I got to take 5th grades to Washington DC.  It was great to be able to take the kids all over and see them get excited about history.
What's the craziest thing a student has ever done in your class?
Once when I was subbing a student  got mad and threw a desk across the room.   Nobody panicked or even said anything.   So I  called the office and I heard them say in the background  " he did it again!"
What's your favorite thing to do in your free time?
I love going hiking, camping, and kayaking. Anything outdoors! It makes me feel invigorated and alive. I like to hike Idyllwild and Big Bear, but for something more local I'll go with friends  to Monserrate  and Dripping Springs.
What is a quality you most value about yourself?
I like that I can see different perspectives and appreciate where others are coming from. 
What's the best thing your students have taught you?
That people are more important than your to-do list.  Even if there is a lot to cover, when a student is in need, that takes priority. 
What made you want to do the journalism club?
It was more like being "voluntold",   LOL!  But I have always loved reading and writing even as a kid, so so this was a natural fit, and the students make it great!