The school board has made some big changes, and people have mixed opinions. Some people think that changes will benefit students and their learning while others think that it will affect students in a bad way. So what's going on? What's going to happen? And will the changes affect us at Temecula Middle School?
Big Changes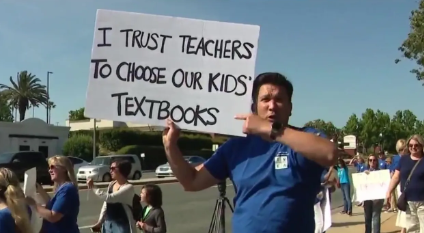 So, what did the school board actually do? Well, many school board meetings were held discussing the topic of textbooks for grade 4. The textbooks were said to hold controversial topics, causing the school board to take them back. Governor Gavin Newsom had to step in and buy new textbooks for the years 2023-2024 and in the future because it is illegal for children not to have textbooks. 
 This wasn't all the changes the school board made, though. Along with firing the Superintendent, they also banned the teaching of Critical Race Theory. The school board also put the TVHS theatre teacher (Mr. Bailey) on paid leave (when the teacher is paid to take a break from teaching) because he made them read a controversial script (his first day back teaching was August 28, 2023).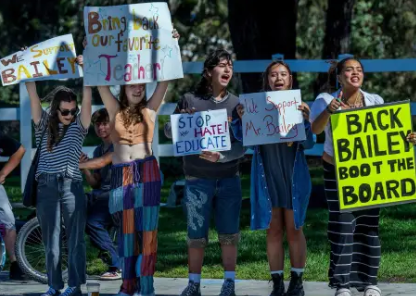 A Town Divided
Because of the school board's decisions, Temecula is more divided than ever. Many people do not show tolerance for others, and it shows in the school board meetings and around the city. It's been reported that the meeting rooms are divided, one side wearing Pride flags and the other wearing American flags. Protesters crowd street corners, petitions happening every day, and people are disagreeing with each other everywhere.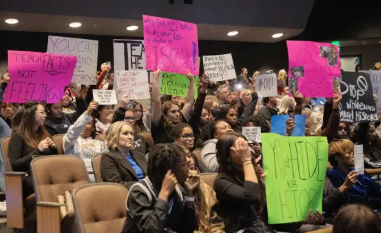 Everything put aside, we need to come together as a community and try to find some common ground. While we may not agree with everything, which is okay, it's still important to put all of our differences aside and try to better ourselves and understand each other. We rise by lifting others.
Temecula school board reject textbooks