On July 21, 2023, the brand-new Barbie movie dropped in theaters and people loved it. From the amazing marketing team to the fantastic scenery and backdrops, the talented actors, and breaking a record by grossing 155 million dollars domestically and 37 million internationally, the Barbie movie was set for success. But what's behind the scenes?
Margot Robbie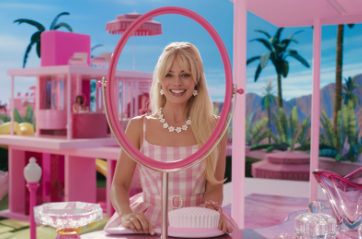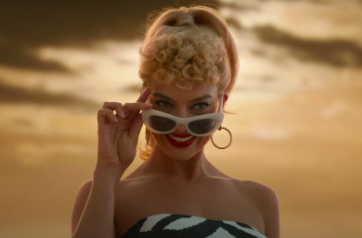 With the blond golden locks and crystal blue eyes, who better to play Barbie than Margot Robbie? Born on July 2, 1990, in Queensland Australia, Margot has always had an interest in acting and she took drama lessons at a young age. Her first major character was Harley Quinn in Suicide Squad.
Fun Fact: Did you know that Margot Robbie grew up on a farm?
Ryan Gosling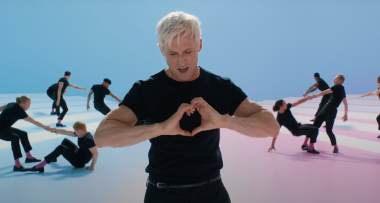 You are kenough! Ryan Gosling started acting at 12, starring in the Disney Channel show " Mickey Mouse Club." Ryan Gosling didn't originally want to play Ken, but when he went into his backyard, he found a Ken doll in the mud. That was when he decided to play Ken. Later he texted a picture to the director (Greata) and said "I shall be your Ken, for his story must be told."
Fun Fact: Ryan Gosling was in the movie La La Land!
The Sets and Costumes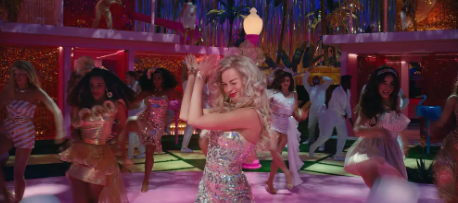 Another big strong point for Barbie was the sets and the costumes. The set designers studied lots of vintage dream houses and did a ton of research on Barbie. As for the costumes, we have the super-talented Jacqueline Durran to thank! When designing the costumes Jacqueline was always thinking of how the outfit Barbie was wearing would reflect on the situation she was in. 
Fun Fact: The world had a shortage of a shade of pink because of the Barbie Movie.
The Music/ Soundtrack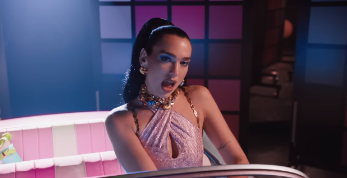 The soundtrack of a movie can have a strong impact and the Barbie movie is no different. The producer of the songs (a producer who helps an artist with lyrics, and instruments, and helps assist) for the Barbie movie is Mark Ronson. Here's a list of all the songs in the movie!
"Pink" — Lizzo
"Dance The Night" —Dua Lipa
"Barbie World" — Nicki Minaj & Ice Spice (with Aqua)
"Speed Drive" — Charli XCX
"Watati" — Karol G (feat. Aldo Ranks)
"Man I Am" — Sam Smith
"Journey To The Real World" —Tame Impala
"I'm Just Ken" — Ryan Gosling
"Hey Blondie" — Dominic Fike
"Home" — HAIM
"What Was I Made For?" — Billie Eilish
"Forever & Again" — The Kid Laroi
"Silver Platter" — Khalid
"Angel" — PinkPantheress
"Butterflies" — Gayle
"Choose Your Fighter" — Ava Max
"Barbie Dreams" — Fifty Fifty (feat. Kaliii)
The Barbie movie was a theatrical success, but what do you think? Did you enjoy it? Are you Kenough? What's your favorite fun fact? Comment below!
Sources:
More Ryan Gosling Information ( Fun Facts)