Jeremy Renner: A Real Life Hero
On January 1st, 2023, Jeremy Renner was hit and run over by a 14,000-pound snow plow and was, crushed. He ended up saving his nephew, by pushing him out of the way and risking his own life. With over 30 bones broken a miracle struck him and his life was saved, only 10 weeks after the hit somehow he regained the strength to walk again with a cane. Ever since, he has gotten much better, every day looking back he remembers not that he got hit but, how lucky he was to survive. To learn more you can watch his interview with ABC News. ABC interview video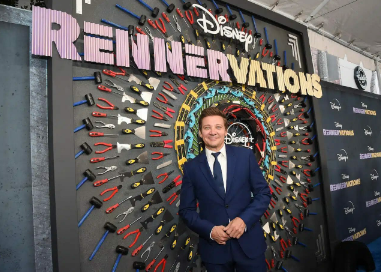 After Jeremy Renner's big crash, he now has his own tv show, Rennervations, where he can give back to the community, by building mobile homes for people around the world to help them. He has gone from Hawkeye to a real-life hero.
This new tv show shows Mr. Renner's mission to reconstruct large old buses, cars, and more to give back to children from around the world. According to Variety.com " "Rennervations" is designed to be a feel-good show, following the actor as he restores retired vehicles for use by youth-focused charities." Released Wednesday, April 12, many new episodes have been released, you can watch them on Disney Plus. Check out the trailer, Rennervations trailer.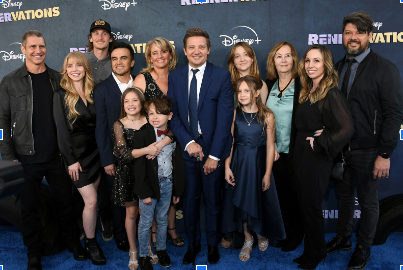 After surviving a horrible crash, he is now helping out communities around the world with some friends, and as a team, they are slowly changing lives. This shows that you can't give up and you can still keep on going no matter what happens. All you need is hope!
Sources: