Scavenger Hunt: Summer Edition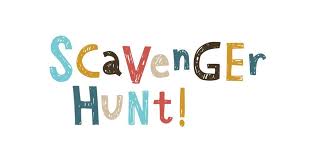 Hello,  Bobcats! It's TMS Scavenger Hunt Summer Edition! Clues will be hidden in teachers' rooms and around the school. This is the second scavenger hunt we've put out, but we're amping up the difficulty and the length, so be prepared. Also, some students broke the rules, so this is just a friendly reminder:
PLEASE DO NOT GO DURING PRIDE. It bothers teachers and students 
Respect the teachers and their classrooms
This will be a before, after-school, and during-break activity
Do not roam through any rooms during class time or lunch
If you are doing the scavenger hunt with a group, make sure the people you start the hunt with are the same people you end it with
Again, teachers will tell us if you break any rules and you will be disqualified from the Scavenger Hunt. By the way, you can scan a QR code with a laptop, just go to your camera and click scan at the bottom.
To be included in the drawing, make a list of each classroom and room number you find a clue in. Make sure it's in order.  In the last room, all who have the correct order will get a candy.   
We will have a drawing to see the main prize winner!  
First clue:
This picture's worth a thousand words but we decided not to write an essay. Look very carefully at the picture below and it will tell you where to go.