TVUSD new board: How's it affecting the schools?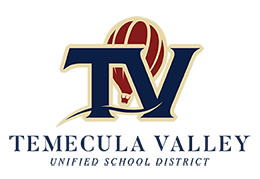 Recently, the district has elected new board members into the district office for the school. And right away there were some changes made right away that many people were upset about when they heard the news. 
The new board members were sworn in on December 13, 2022, in the TVHS theater, across the street from the office of TVUSD.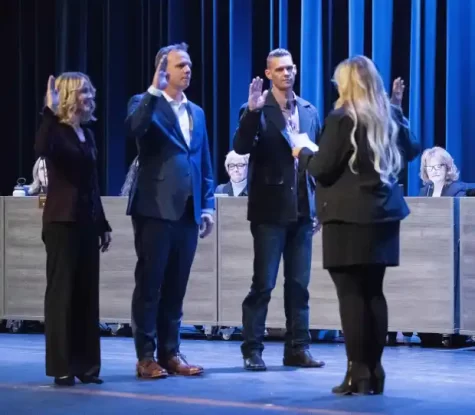 After the new board members joined, there were speakers against them and speakers with them. The speakers that were with them said "The voters have put parents back in the driver's seat, and these new board members will be advocates and guardians for the truth" (EdSource). And people against it said things like "I'm a hard-working teacher, not a groomer," (EdSourse).
Even though race theory isn't completely taught as a class or as a big topic in TVUSD k-12, the newly elected board members decided to make a change about it. Throughout academics, it says that race is a social construct and is a practice in legal systems and politics.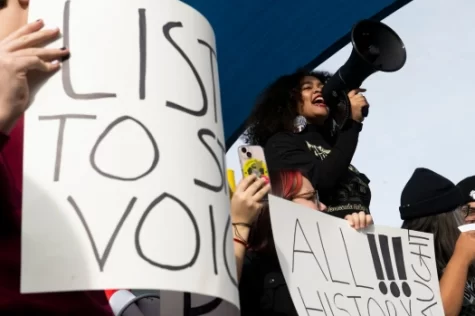 Two of the three new board members were both debating over race theory. One wanted to ban TVUSD teachers from teaching it and the other just disapproved of it. But by banning it, students might miss out on learning some different points of view on history even though many of these topics are taught in colleges.
After this was announced, some students from the 3 high schools – TVHS, Chaparral, and Great Oak walked out of classes on January 13, 2023, to protest against banning race theory in our district. 
At TVHS, more than 200 students left campus at around 10:30 am and headed to the park across the street – Ronald Reagan sports park. Some of the students brought signs with them with different messages. Many of those students feared that this ban could censor what they had learned and that future students would be affected by the safety of colored and LGBTQ students in TVUSD. 
As a result, it's started to change this district and the students are trying their best to make sure that it's prevented. 
Sources:
Commentaries, EdSource. "Commentary: New Evangelical School Board Majority Exposes Deep Polarization in Temecula."

EdSource

.

McAllister, Toni. "Critical Race Theory Banned in Temecula Schools by Newly Formed Board."

Temecula, CA

Patch

. 

Vergara, Allyson. "Temecula Students Walk out to Protest Critical Race Theory Ban."

Press-Enterprise

.