Popular Foods From Around The World!
Everyone has their favorite food, for example, you may not like the same foods as your friends. Imagine that across the globe. From the United Kingdom to Egypt, what are everyone else's favorite foods?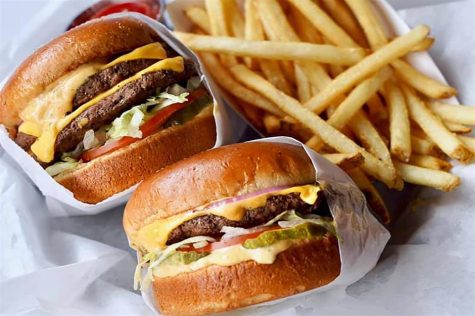 France-
France is famous for three foods: frog legs, baguettes, and Escargots. Frog legs/Cuisses de Grenouilles are normally consumed hot and prepared with garlic butter, parsley sauce, tomato, garlic, and onion base. The meat of a frog leg is very soft and delicate, mainly eaten in the south of France. In France, baguettes are served as saucers and the sauce covers the entire loaf.  Then, before they finish eating the bread, they take the last small bite and wipe the plate clean with it. Finally, herb butter snails or Escargots de Bourgogne are presented cooked with garlic butter and parsley in their shell, and a skewer is provided. Then they are served on a special Escargot tray.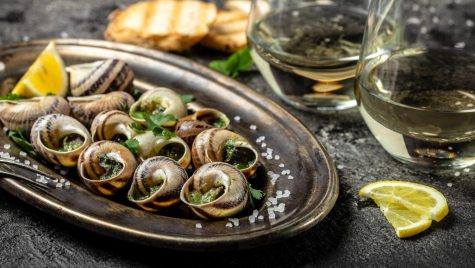 United Kingdom-
Three popular foods in the U.K. are fish and chips as number one, coming in at number two bangers and mash, and last but not least their Sunday roast. Fish and chips are usually eaten with tartar sauce by battering fish and then deep-frying the potatoes to go with it. They love to eat it by the sea in the fresh, open air! Bangers and mash or sausage and mashed potatoes are popular with the locals! Sometimes it may have gravy to give the mashed potatoes a bit of flavor and peas to spice it up! A Sunday roast in the U.K. can include some amazing ingredients such as gravy, potatoes, meat, and any kind of vegetable you'd like.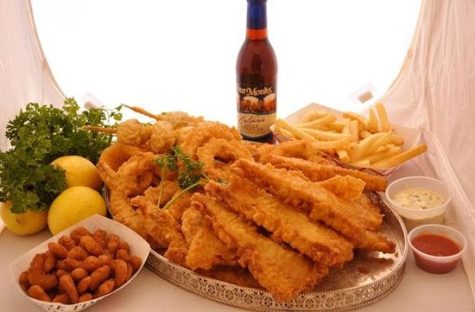 Mexico-
Two top-rated and flavorful foods in Mexico you must try are their tacos and burritos! There are so many different ways to create a taco. It all depends on what meat and vegetables you want in it. A burrito is almost the same thing as a taco, except you can add rice and some more ingredients to the meat and vegetables inside.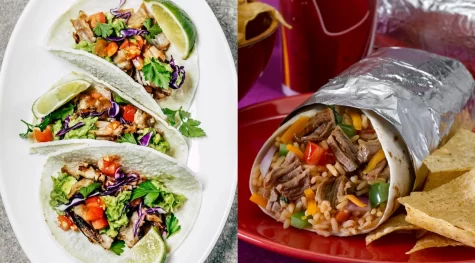 Italy-
Italy is known for its freshly made pasta and pizza, which you can buy from anywhere. You can make pizza with dough, sauce, and cheese with any toppings you like. The fun part about making pasta is that it can be made in any shape or size you want and topped with your favorite sauces to make the perfect combination of flavors in your mouth!!!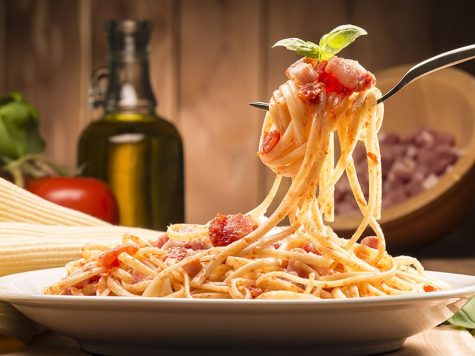 Greece-
Three mouthwatering dishes to eat in Greece are Moussaka, Papoutsakia, and Pastitsio. Moussaka is an ultimate Greek dish with tomato sauce, fried eggplant, bechamel sauce, and some spiced meat. Papoutsakia or stuffed eggplants are baked eggplants filled with tomato, meat sauce, bechamel sauce, and cheese. Lastly, Pastitsio or Greek lasagna is "baked layers of pasta, juicy minced beef, bechamel, and tomato sauce, topped with melted cheese,", according to chefspencil.com. All of these dishes make up an amazing dinner to eat in Greece.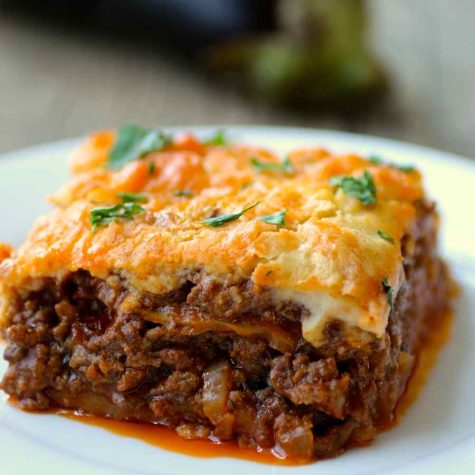 Egypt-
Egypt has a very large variety of popular foods, but some of their favorites are Hawawshi, Ta'miya, and Kushari. Kushari is a very popular food in Egypt you must try if you visit, it contains "rice, lentils, onions, garlic, chickpeas, and tomato sauce,", according to egypttoursportal.com.  Hawashi is a pie that you can eat for dinner, but instead of the apple or cherry filling it has usually ground beef cooked in a whole loaf of bread!!! Finally, Ta'miya is a very unique dish that is served with Tahini, Egyptian bread, and salad. It is known to be deep-fried into the shape of a flat disc made from crushed fava beans and spices.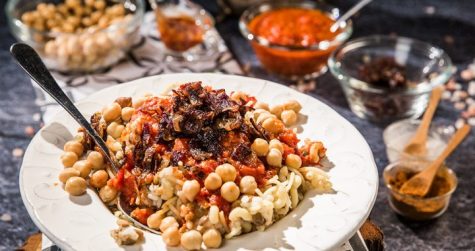 United States-
Lastly, we have the United States, which is known for some of your favorite foods, such as burgers, french fries, and hot dogs!!! Hot dogs are usually made with chicken, beef, or pork put into a bun topped with either ketchup, mustard, or relish. French fries are usually a side dish but are seasoned potatoes that are deep-fried. Burgers are made from the meat of a cow slid between two pieces of bread or buns, and any vegetable of your choice is put inside with some condiments as well.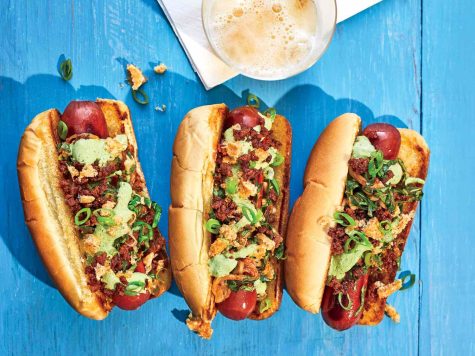 These are all of the favorite foods from all around the globe, they all look like mouth-watering dishes, each one as unique as the next. Comment which food you want to try!!!
Sources:                    Recipes:
French foods             French Baguette sandwich recipe
British foods             British fish and chips recipe
Egyptian foods         Egyptian Kushari recipe