World Cup 2022, Everything You Need to Know
Old Traditions With Fresh Beginnings
The World Cup is filled with excitement, team spirit, devotion, and honor. Teams from all over the globe come together to play a beloved game, soccer.  There are a lot of traditions and old rivalries that will be revisited. So what can we expect this year?
Traditions are a huge part of The World Cup, but this year they're doing things differently. They still have the world cup every four years based in different countries, but this year the first game is on November 20th instead of starting in May. This is because The World Cup is being held in Qatar, which is in the southern hemisphere, so it'll be spring in November for them. 
This year we're going to say goodbye to some legends. This is Christiano Ronaldo's last World Cup. Thiago Silva, Messi and Neymar are all thinking of retiring from their respected national teams as well. It makes sense considering most of them are in their thirties, the average age to retire being thirty- five.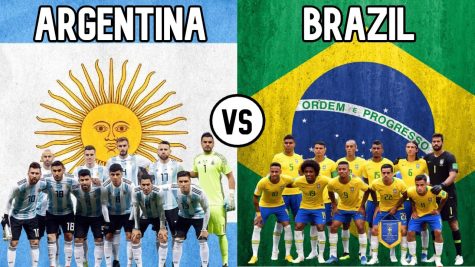 The question that's been on everyone's minds is, who will win? Well it's been speculated that the final match will be either  between Brazil, France, or Argentina. This is interesting because Argentina is Brazil's arch rival. Brazil and France have also had some bad blood, considering that France beat Brazil in the 1998 and 2006 World Cups. 
So who do you want to win this World Cup?  Comment below!