Terrorific Must-Watch Halloween Movies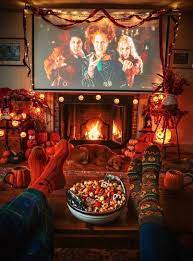 Terrorific Must-Watch Halloween Movies 
   It's that time of year where people start decorating their houses, buying candy, carving pumpkins, trick or treating, but most of all watching Halloween movies! Get ready to get comfy on the couch with a blanket and popcorn because here's ten terrorific must-watch Halloween movies!
                                                                                                                 Hocus Pocus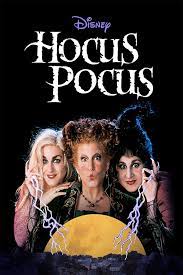 Hocus Pocus is a film that came out in 1993 and it is rated PG. It's about a brother (Max) and his sister (Dani) who go out exploring an abandoned house with their new friend (Allison). Subsequently, Max accidentally frees three evil witches who used to live in the house. Now, with the help of a magical cat, the kids must steal the witches' book of spells to stop them from becoming immortal. This is a movie that has a lot of twists and will make you laugh. You can watch it on Disney+. 
                                                                     Ghostbusters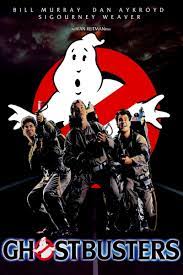 In 1984 a movie came out called Ghostbusters. It is rated PG and it's genres are comedy, fantasy, and science fiction. This movie is about how after members of a team of scientists lose their jobs at a college in NYC, they decide to become "ghostbusters" to wage a high-tech battle with the supernatural for money. They then come across an entrance to another dimension, a doorway that will release evil upon the city. Now the Ghostbusters have to save New York from destruction. This movie is available on FXNOW, Sling, fuboTV, and many other networks.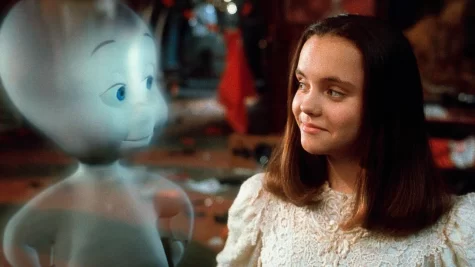 Casper
   Casper is rated PG and came out in 1995. This movie is about a kind, young ghost, Casper, who peacefully haunts a mansion in Maine. When a specialist arrives to communicate with Casper and his companions, he brings along his teenage daughter (Kat). Casper spies on them, and quickly falls in love with Kat. Though their budding relationship is complicated, they still find ways to make trouble. This is an ageless children's movie with its laughs and spooky twists. You can watch this movie on several television channels.
                                                                           Happy Halloween Scooby-Doo
    A Scooby-Doo Halloween movie came out in 2020, which was directed by Maxwell Atoms. According to Scooby-Doo fandom, in this mystery movie, "Scooby and the gang join forces with Bill Nye and Elvira when toxic ooze creates an army of monstrous pumpkins." This is a fun, family-friendly movie to watch this season. It is available to watch on Vudu, Amazon Prime Video, Apple iTunes, and many more.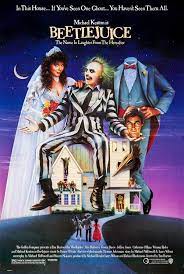 Beetlejuice
   In 1988 Tim Burton released Beetlejuice (rated PG). The plot is about how after Barbara and Adam Maitland die in a car accident, they find themselves stuck haunting their country residence, unable to leave the house. Then, when the excruciating Deetzes and their teen daughter Lydia purchase the home, the Maitlands attempt to scare them away without success. Their efforts attract a loud spirit Beetlejuice, whose "help" quickly becomes dangerous for the Maitlands and innocent Lydia.This movie has lots of twists and is great for a good laugh and scare. You can watch this film on Hulu, Peacock TV, fuboTV, and many other stations.
                        It's The Great Pumpkin, Charlie Brown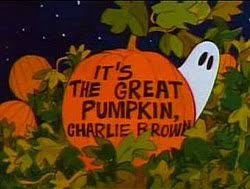 This well-known Charlie Brown movie came out in 1966 and is a classic children's film to this day. This movie is about how the Peanuts celebrate Halloween while Linus waits for the Great pumpkin, who he believes is the Santa Claus of Halloween. This is a timeless movie and you can watch it on many television channels.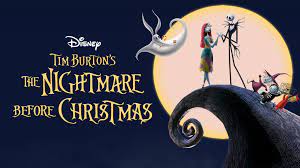 The Nightmare Before Christmas
   The nightmare before christmas is a halloween and christmas movie that came out in 1993.  This movie is rated PG and is an American stop-motion animated musical dark fantasy holiday film. The movie takes place in Halloweentown, where Jack Skellingtion, Halloweentown's beloved pumpkin king, is bored with the same routine of frightening people in the "real world."  Later, Jack accidentally finds Christmas Town, a very colorful and happy place. He then gets a new lease on life and plots to bring Christmas under his control by kidnapping Santa Claus and taking over his role. But soon Jack discovers that even with the best-laid plans, anything could go wrong. This movie is streaming on Disney+ for free, but you can pay for it on a few different television networks.
                                                              Halloweentown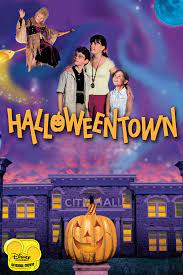 This halloween movie came out in 1998, and is a Family/Fantasy film. The plot for Halloween town is how Marnie and her kids get a big shock when they follow grandma home to Halloweentown – and find out they come from a family of witches. This town is the only place supernatural beings can live a 'normal' life. But later, when Marnie turns 13, she not only finds out she is a witch, but that she and her family are involved in a fight against the evil that is threatening to take over the world.  You can watch this movie on Disney+ and other places they stream movies.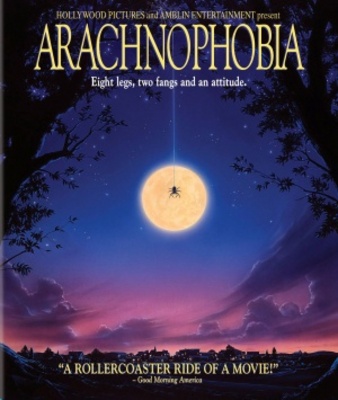 Arachnophobia
This film is lesser known, but it is so underrated. If you want to watch a movie that will make you laugh, has lots of suspense, and jump scares, this one's for you. Aracnophobia came out in 1990 and is rated PG-13. It's about how after a nature photographer dies on assignment in Venezuela, a poisonous spider hitches a ride in his coffin to his hometown in rural California, where arachnophobe Dr. Ross Jennings has just moved in with his wife, Molly, and young son and daughter. The spider then strikes and town residents start turning up dead. Jennings begins to suspect spiders, but he must face his fears of spiders to stop a deadly infestation. You can watch this movie on prime video, fuboTV, Sling TV, DIRECTV, and many more television networks.
                                                                          The Burbs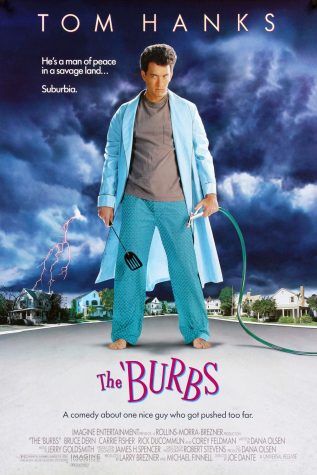 The Burbs, starring Tom Hanks, came out in 1989 and is rated PG. This movie is about how Ray Peterson's (Tom Hanks) vacation becomes a nightmare when a suspiciously odd family, the Klopeks, move in down the block. Mysterious things start happening and Ray along with his buddy Art (Rick Ducommun) and neighbor Rumsfield (Bruce Dern) go investigating. Unexpectedly, a neighbor disappears, and Ray and his friends risk their lives to save their neighborhood from the clutches of evil. The Burbs is available on Peacock, along with other places they stream movies.
    What did you think about these movies? Have you watched any of these films? If so, which one is your favorite? Now you better start having a movie marathon because halloween is only a few days away! Happy Halloween!