It's Showtime! Sophia Anne Caruso abruptly leaves Beetlejuice
Beetlejuice is a funny but crazy musical that follows a dead couple who want to haunt the new people who live in their house and so they call Beetlejuice for help. Lydia Deetz, a teenage girl who lives in that house, summons Beetlejuice and gives him his full power by saying Beetlejuice three times. Well, Sophia Anne Caruso who plays Lydia announced on Instagram that Feb 16th would be her very last show. "If you planned tickets please note that Wednesday eve (19th) was my last performance of Beetlejuice I will not be doing any more future performances for it" posted Sofia Anna Caruso. Later, she removed that post.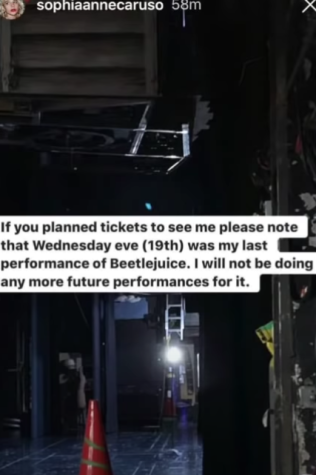 It's not unusual for actors and actresses to leave a show after all the original Adam, Rob McClure (the husband of Barbara) left the show. But what makes this one different was how she left the show. Usually, the cast member gets a big party, a speech of some sort, and flowers, and alerts the audience ahead of time so they can watch the last few shows. So what happened? 
Well, right now, Beetlejuice is not financially doing well and it is said to be closed on June 6th, 2023, so, it makes sense that the actors/actresses try to find other shows or potential TV shows. Maybe Sofia Anne Caruso found a gig that she couldn't decline. Plus, perhaps the other members of Beetlejuice weren't allowed to tell anyone else because she wanted to make that post.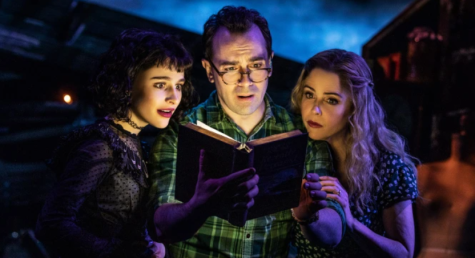 What do you think? Do you think people are overreacting or should they have alerted us fans early? Let us know your thoughts.
Sources:
https://ew.com/theater/2020/02/21/sophia-anne-caruso-exits-beetlejuice-broadway/
https://deadline.com/2020/02/beetlejuice-sophia-anne-caruso-exits-1202866230/