Top 5 Superbowl snacks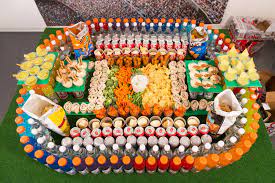 There are many different snacks to choose from as you watch the big game. The Super Bowl is not only known for it being the best football game of the year, but also for the delicious food. These are the top 5 Superbowl snacks.
1: Nachos

These cheesy chips are a classic Superbowl snack with as many toppings as you desire.  Try some jalapenos, guacamole, sour cream, and some type of meat, etc. They make an excellent snack for this year's big game.
2: Buffalo Wings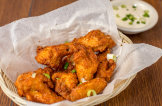 These come in many flavors from mild to extra hot and even garlic parmesan! There are many different ways that you can prepare them. This is a snack that almost everyone will love.
3: Taco cups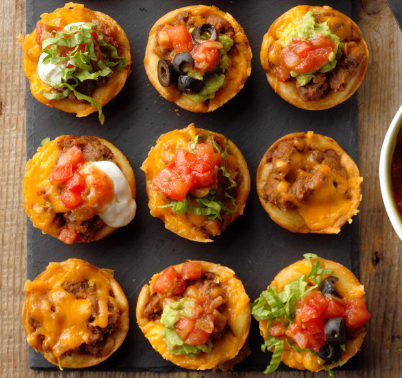 We all know tacos are delicious, but what about taco cups? Taco cups have all the classic taco ingredients except with different shells. Instead of taco shells they are wonton wrappers but don't worry they are still as crunchy and as good as tacos, and easy to make.
4: Veggie Platter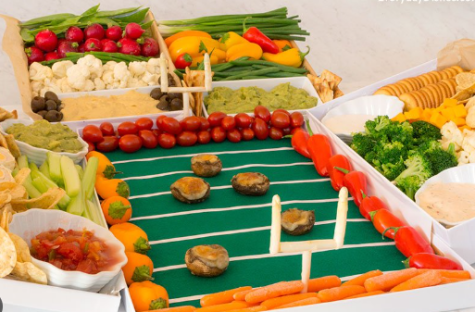 One of the most popular and healthy Superbowl snacks is a veggie tray. This healthy snack usually consists of tomatoes, celery, broccoli, and carrots along with ranch that you can set up with ease.
5: Buffalo Chicken dip
Shredded chicken, cream cheese, and spicy buffalo sauce make the perfect dip. It can go with any type of chip, from potato to tortilla. Amazing, creamy, and delicious, eat and enjoy!
These are some delicious snacks that you can enjoy during the big game this year. What do you eat, will you try any of these? Leave a comment!