Greek Club anyone?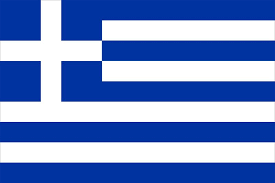 The Greek alphabet, Greek architecture, and Greek Mythology are what the "It's all Greek to me Book Club" has been learning. These students have a passion for all things Greek. There are 12 students in the club, with their president Presley T, vice president Natalie W, treasurer Cameron M, and their secretary Anna P. There are 12 overall members; the others are Arnaaz D, Gemma C, Harlow F, Jaelynn H, Summer K, Melina M, Lucia R, and Gabriella T. These students make Greek flags, Parthenon (Palaces), and go to Greek festivals.

Miss Jones runs the club, here
 is what she has to say:
"Are you still able to join the club if so how would I join it?"
"No, But you can join in the club rush during spring."(Miss Jones)
"What do you learn in this club, what do you do?"
"Greek culture, greek activities and greek alphabet, also some basic greek. I share pictures of buildings and my experiences." (Miss Jones)
"Why did you choose Greece?"
"My son lives there with my daughter-in-law. I visit and it's something I've grown to appreciate."(Miss Jones)
"When do you meet?"
"Every other Tuesday, twice a month we eat lunch in the library."(Miss Jones)
From the Greek alphabet to festivals these students love Greece and will continue to learn about it this year. Are you going to join during club rush in the spring? Leave a comment!