Top 5 Holiday Movies That Will Bring You Cheer
Top 5 Holiday Movies That Will Bring You Cheer
By Rebekah Carbajal
What is the meaning of Christmas? Christmas is unique and a time when we can show our appreciation for our loved ones, even if just for a moment.  Christmas is wonderful, merry, festive, joyful, and full of love and excitement. It brings back special memories of past Christmases and makes future memories. No matter how you celebrate the holiday season, one question comes to mind: what movies should I watch?
5) The Grinch
Who's someone with an empty heart, a brain full of spiders with garlic in their soul, and you wouldn't touch them with a thirty-nine-and-a-half foot pole? The Grinch! The Grinch is an unpleasant "Who-hating" grouch with a wicked temper, sour attitude, depressed judgment, and a heart about two sizes too small – at least, according to the movie.  There are three versions: How The Grinch Stole Christmas 1966 (This is a short animated movie, and it's the original Grinch movie.), How The Grinch Stole Christmas 2000 (This is a live-action film, starring comedian Jim Carrey.), and The Grinch 2018 (This is a computer-animated film, which is the latest Grinch movie yet.)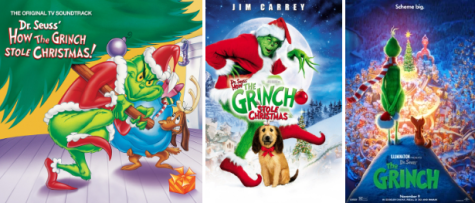 4) Rudolph the Red-Nosed Reindeer
Do you want a heartwarming movie that helps explain being different is good? Then you should watch Rudolph's The Red Nose Reindeer. It's a stop-motion film made in 1964, and it's sure to make you feel cozy and cheerful inside. All of your family can watch it, even your baby brother or sister.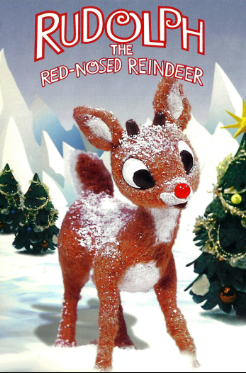 3) Nightmare Before Christmas 
Is it a Halloween or Christmas movie? Whether you watch it during the spooky or merry season, it's your choice! This film is a classic by Tim Burton and it's about how Jack The Pumpkin King decides he wants to celebrate Halloween a different way, the Christmas way! But what disastrous consequences will this lead to? The movie is perfect for any day, not just a holiday. The Nightmare Before Christmas is a 1993 stop-motion movie.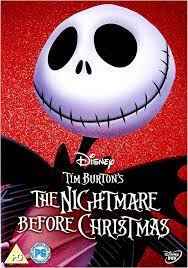 2) Charlie Brown in a Charlie Brown Christmas
Ever wondered about the true meaning of Christmas? Or any other holiday or cultural celebration? Well, so does Charlie Brown in A Charlie Brown Christmas. This short animated film was made in 1965, and it's perfect for a small Christmas movie to see in your bed, by the cozy fireplace, with your family, or anywhere you wish!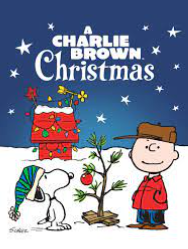 1) It's A Wonderful Life
Do you want a Holiday movie that's adventurous, exciting, and thrilling? Then you will be interested in It's a Wonderful Life. This live-action film made in 1946 is about a boy named George Bailey who seems to have a wonderful life and meets his future wife when they are just kids. He grows up happy enough to keep living – for then. Everything seems to work out until older George Bailey believes he will be better off dead and tries to commit suicide. An angel is then sent down to try to teach George Bailey, so what will the grave consequences be?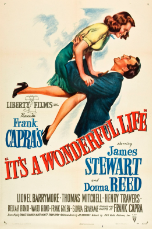 Have you watched any of these movies? What is your favorite Christmas, Hanukkah Quansah, or other Holiday movie? Let us know in the comments, and Happy Holidays!