TMS Book Fair: Where You'll Have No SHELF Control
On October 24-28  Mrs. Jones ran the book fair at the library.  She always does a great job getting just the right goodies, posters, and books to get kids reading.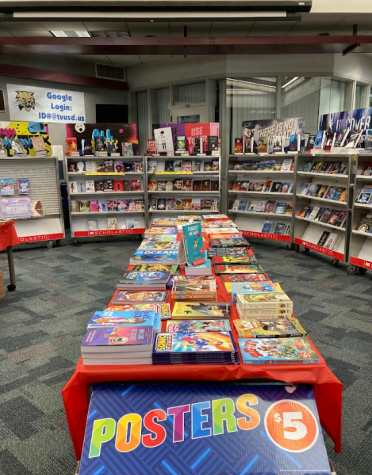 Books are a great way to get better at writing and fun activity. There were various books, from FNAF books to The Harry Potter CookBook. This time around there were a lot of horror novels to get into the spooky season. Alongside the books, there were things like invisible ink pens, journals, bookmarks, and erasers.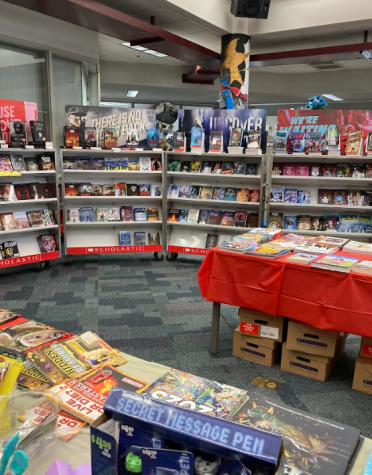 We asked Mrs. Jones her thoughts on the book fair, this is what her response was.  
Mrs.Jones
When will there be the next book fair?
"Around spring, March, or April."
What was the most popular item at the book fair?
"Probably the gummy bear highlighters since they ran out the fastest and the posters were a hit too. Definitely the posters." 
How many people bought something in each class?
"Well, it depends on the grade level but around half of the class."
What was the most popular book?
"The Diary of a Wimpy Kid was very popular because it was new."
What was your favorite book in the book fair?
"Also the Diary of Wimpy Kid."
What was one thing you didn't like about the book fair?
"There was nothing I didn't like about the book fair. Everything went super smoothly."
Did you like the book fair? What did you buy? Let us know in the comments!