The World of Percy Jackson is Coming Back!
Buckle up young demigods, because the new Percy Jackson T.V. show is coming!
Ever since the failure of the Percy Jackson movie, Percy Jackson fans have been waiting for a version that would be more faithful to the book, when out of nowhere, Author Rick Riordan posted a tweet saying that there would be a TV show showing all our favorite characters from Camp Half-Blood. It is said to release sometime in 2024 and Percy Jackson fans can not wait!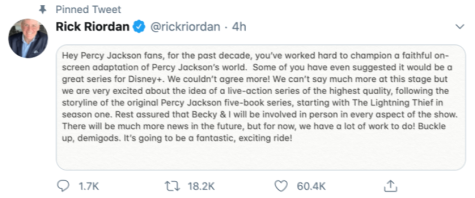 Mr. Riordan seems to have very high hopes for the TV series adaptation of the Percy Jackson books.
The main character Percy Jackson was cast as Walker Scobell on April 11, 2021, he found out he got the role through Zoom. He is a huge fan of Percy Jackson, so much so that for his last audition for the role, Walker wore his own Camp Half-Blood shirt. Annabeth Chase is played by Leah Jeffries who is perfect for Annabeth. As Mr. Riordan says " Leah is exactly the way I imagined Annabeth in the books: smart, strong and courageous, a true daughter of Athena who has zero patience for the foolishness of a certain Seaweed Brain."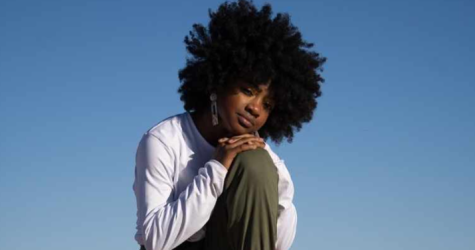 Aryan Simhadri is playing Grover Underwood, Percy's loyal friend who turns out to be a satyr, which in Greek mythology is someone who is half goat, half man.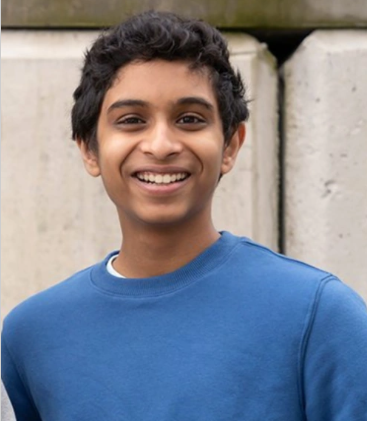 Half of the filming takes place in Vancouver, Canada, and the other half filming on an Industrial Light and Magic stage. 
The Industrial Light and Magic ( ILM) stage is a state-of-the-art surround sound system that is surrounded by screens and tracking cameras that pinpoint where the camera is, and clear up the image, making it look like you are really there. They used this stage in things such as The Mandalorian, Thor Love, and Thunder. Rick Riordan even said that the ILM stage is so impressive, that the audience won't know which scenes will be filmed on the stage and which settings will be filmed in the woods.
What do you think? Do you think this will be a success or a failure like the previous attempts?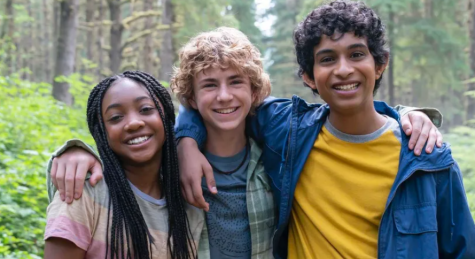 They also released a teaser trailer and it looks exciting! 
Teaser | Percy Jackson and the Olympians | Disney+ 
If you want to dig deep here's a video that breaks the trailer down.
Percy Jackson Trailer And D23 Expo Breakdown!