The Great Legacy of Betty White and Sidney Poitier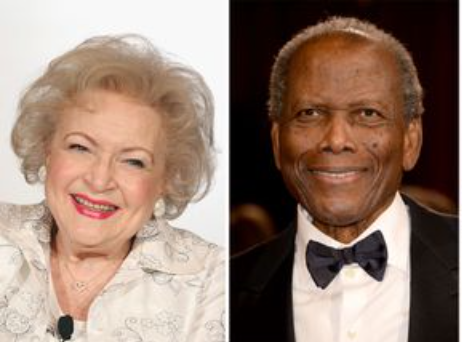 Betty White and Sidney Poitier are both Hollywood legends who passed away recently. Betty White has done many amazing things. She's the only woman to win an Emmy in all acting comedy categories; she holds the world record for the longest span between Emmy nominations for performances — her first award was in 1951 and her last award was in 2014, spanning for 63 years. 
In 2015, she received the Lifetime Achievement Daytime Emmy for her acting. Another amazing thing that she did was include an African-American actor named Arthur Duncan in her show, even when show stations threatened to boycott. Betty ended up keeping Arthur in her show. Betty White had even owned a total of 26 dogs throughout her life! Another great thing she did is that throughout her life she supported human and animal rights for all. 
Sidney Poitier has also done many astounding things. One of the significant things he did was achieving being the first African-American and first Bahamian to win the Academy Award for Best Actor. He also received two Golden Globe awards, a competitive British Academy of film and television arts, and a Grammy Award for Best Spoken word Album. He acted in his first play when he was 28. His role was a High School student in the film called "Blackboard Jungle". In the year 1958, Sidney starred with Tony Curtis as convicts in "The Defiant Ones", Which received nine Academy Award nominations."During World War II, in November 1943, he lied about his age and enlisted in the Army. He was assigned to a Veterans Administration hospital in Northport, New York, and was trained to work with psychiatric patients. Poitier became upset with how the hospital treated its patients and feigned mental illness to obtain a discharge. Poitier confessed to a psychiatrist that he was faking his condition, but the doctor was sympathetic and granted his discharge." Both of these great actors were also kind people, and they have done many great and astonishing things in their lifetimes.