Battle of the Chicken Strips: Raising Cane's vs Chick-fil-A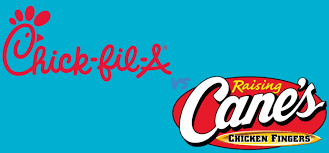 Battle of the Chicken Strips: Chick-Fil-A vs Raising Cane's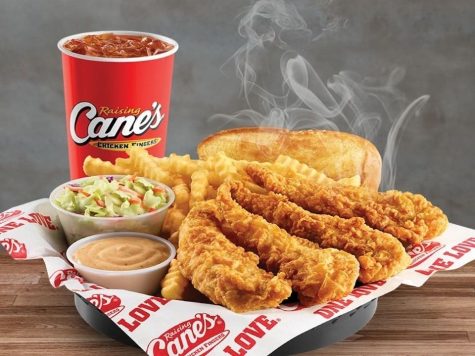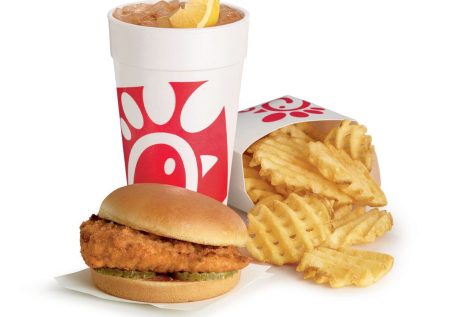 Raising Kanes and Chick-Fil-A has been a favorite for years. According to Taste of Home, Chick-Fil-A is #2 for the best chicken restaurant they tasted and Raising Kane's is #7 on their list. Let's see what these infamous chicken restaurants are all about.
The History of Raising Cane's 
Raising Cane's was founded on August 28, 1996, in Baton Rouge, Louisiana by Todd Graves. Then in 1996, the first restaurant opened. "We were so busy, we stayed open 'till 3:30 a.m. It was great to work with such fun." said the dedicated crew. Graves Todd said that he had got the worst grade on his business plan for his college class. The professor said a chicken finger restaurant would never work but he was determined. Graves worked hard on his business plan to make it the best it can be. Graves worked as a boilermaker working for 90 hours a week in the L.A. refinery to raise money. During the renovation, they found an old mural on the original brick wall that inspired the design of their Raising Cane's logo. The first Raising Cane's, "The Mothership", was an old building he renovated by himself with help from the entrance of LSU.

The History of Chick-fil-A
Here is the interesting history of Chick-fil-A.  
It all started back in 1946 when Truett Cathy opened a diner called the "Dwarf Grill" in his house in the Atlanta suburb of Hapeville. His restaurant was doing quite well, so he decided to open the official first Chick-Fil-a in 1967 in Atlanta's Greenbriar Shopping Center. Cathy was also a dedicated philanthropist, writing six books and serving his time to help the youth. Chick-fil-A is one of the most successful chicken restaurants in the world. Many people enjoy its juicy chicken. Here are some of the pros and cons of Chick-fil-A and Raising Cane's. 
Pros And Cons:  Chick-fil-A
PROS: 
Chick-Fil-A uses real ingredients including 100% white chicken, real breaded topping, fresh lettuce, and real lemons. The restaurant also has incredible customer service that most fast-food restaurants don't have. Their saying "My pleasure" lets you know that you are going to the right restaurant. Even some of the employees get full college scholarships! There are negative things to everything. Here are the cons of Chick-fil-A
CONS:
There are always cons to something. Most of the time that you are there, the lines are extremely long. Many people have more important things to do instead of waiting in a very long line. Fried chicken isn't exactly good for you. There is also their infamous high-sugar lemonade and drinks, this doesn't help them out either. Many people have decided to go vegan. Chick-Fil-A doesn't have options for those kinds of people. Even the salad has cheese, chicken, and dairy dressing. Here are the pros and cons of Raising Cane's. 
Pros And Cons: Raising Canes
PROS: 
  Their chicken is never dry and always tastes great. Cane's sauce is delicious and makes the chicken taste even better. Even if you want to order an extra sauce at Cane's, it's still cheaper than Chick-fil-a. You can also get a chicken sandwich. One thing that separates Cane's from competing restaurants is the sides they offer. Nowhere else can you get a combination of coleslaw and Texas toast. The Texas toast is so good that I usually order another piece, despite the extra cost. Canes also have a kid's meal for a smaller amount of food. Canes also offer lemonade and amazing sweet tea, both great options to drink with your meal. This is why I believe it is superior to competing restaurants. The food is great, but the sides like the Texas toast and fries are what make the restaurant true to its name.    
CONS:
Although there are many pros to eating at Cane's, there are some cons as well. One of the biggest cons of Cane's is that it doesn't have a very diverse menu. You can only get chicken fingers, crinkle-cut fries, canes sauce, Texas toast, coleslaw, and a regular fountain drink.
Raising Cane's and Chick-Fil-A both have interesting backstories, pros and cons and so much more. Please let us know which restaurant you favor the most in the comments below!