Decades of Fashion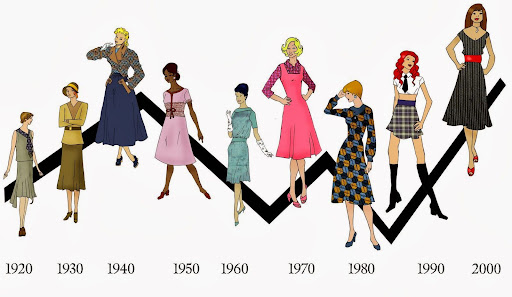 Decades of Fashion
                                                                                            By Reece Malan
   Fashion is one of the things that has revolutionized the world, and with it every decade has its trends and style. From the "Roaring 20's" to the unpredicted year of 2020, fashion is definitely a way for people to express themselves. Now let's take a journey through some of the most famous fashion decades.
                                                                                                            1920's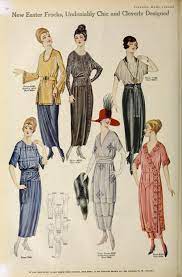 The style for the "Roaring 20's" was below-knee length dresses with a loose, straight fit. Also, for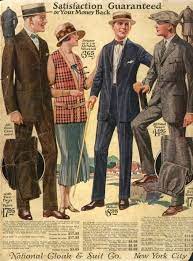 shoes women wore Mary Jane's or T-strap heel shoes. In addition to that, men in the 1920's usually wore well-tailored pinstripe suits, silk shirts, and tuxedos. What clothing pieces caught your eye from this era?
                                                                                  1950's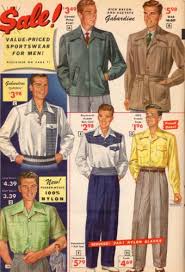 Next is the glorious years of the Hollywood 50's. A popular silhouette for women in the 50's was to wear dresses that had shoulders that were rounded, cinched- in waistlines, full skirts, and poodle skirts. For men it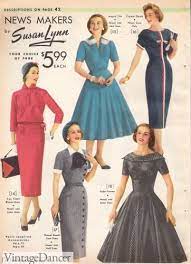 was simple sport coats, skinny ties, bowling shirts, chunky glasses, letterman jackets, and saddle shoes. What were your favorite clothing pieces from the 50's?
                                                                                                                            1980's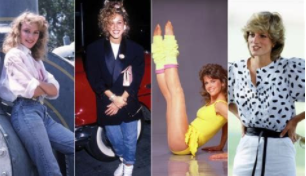 Now to my favorite, the bodacious 80's era. This decade had many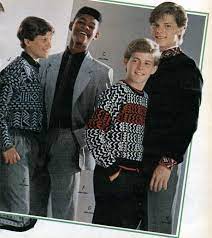 trends, and styles including ripped jeans, leg warmers, neon colors, and cut-off sweatshirts. Also, this decade had many fashion icons including Joan Jett, Madonna, and Jerry Hall. '80s guys wore layers of denim, baggy jackets, leather goods, workout clothes, and sneakers. In addition to that, movies that influenced this era's fashion ranged from Footloose (1984) to Heathers (1988). What are your favorite trends from the 1980's?  
                                                                            2000's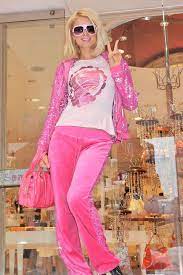 The "double ohs" was a decade where fashion really took a turn. The major styles and trends of this time period were low rise jeans, jeans with bedazzled pockets, trucker hats, popcorn shirts, tattoo choker necklaces, wide-legged yoga pants, airbrushed shirts, all denim everything, and studded belts. Men's fashion was a mix of 1920's fashion and 1980's throwbacks. Men wore black leather jackets, slim cut jeans, V-neck sweaters, flannel shirts, and Ed Hardy t-shirts. Also, dad hats were popular, along with aviators, Vans, converse, and motorcycle boots. What were your favorite trends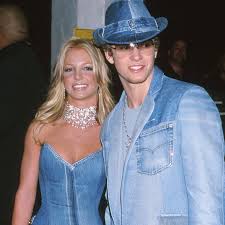 of the 2000's, and do you remember any of them?
                                                                                               2020's
       Now we're to the present, and I'm pretty sure you know most of the trends so far. Just to name a few there are tie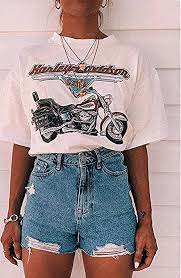 dye, sweatshirts, biker shorts, 90's nostalgia, crop tops, chain necklaces, and so much more. And for the boys there are Vans, jeans, graphic tees, just to name a few. In addition to that, this was really the year where different aesthetics became popular. Some of the different aesthetics include E-girls, vsco girl, soft girl, grunge, cottagcore, and both types of academias.
       Now you can see the evolution in fashion trends? We have come so far in fashion and it's just going to keep on revolving. Tell us in the comments what you think is going to be the next fashion trend?