Spring Training Details – How MLB Teams are Preparing for the Upcoming Season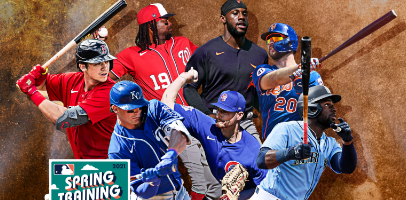 Every year, throughout February and March, all 30 of the Major League clubs prepare for baseball season. Teams head to Arizona for spring training to compete in the Cactus League while others play in Florida for the Grapefruit League. MLB teams prepare for the upcoming season during spring training by refining their skills, playing exhibition games, and evaluating new players. 
Players:
With so many new players being drafted, there are bound to be some to become MLB stars. Here are some of the top prospects that are entering the 2023 baseball season:
Catcher: Francisco Alvarez, Mets
First base: Triston Casas, Red Sox
Second base: Termarr Johnson, Pirates
Third base: Gunnar Henderson, Orioles
Shortstop: Anthony Volpe, Yankees
Outfield: Corbin Carroll, D-backs
Right-handed pitcher: Andrew Painter, Phillies
Left-handed pitcher: Kyle Harrison, Giants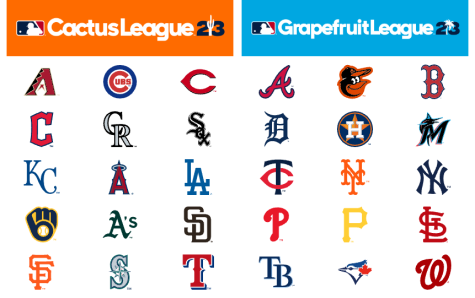 Training and Games:
Spring training is the preseason for baseball, so there are lots of exhibition games and practices. During this time the "…Cactus League Clubs will play a minimum of 17 or 18 games (varying by Club) across the official 21-day window (March 17th-April 6th), while Grapefruit League Clubs will play a regionalized schedule" (mlb.com). Though the games played don't affect the placement the baseball teams will be in during the season, it does allow them to try out for roster and position spots, and gives the players time to practice and connect before the competitive season.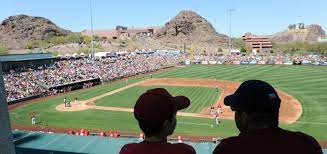 Fan Experience:
Tickets for Spring Training start as low as $27.00, with the most expensive tickets priced at $389.00. The average price of tickets for the 2023 season is around $94.48. The price is definitely worth it, with it offering a unique opportunity to see the game up close and connect with the players. Additionally, MLB Sring Training attracts fans because of its warm weather and the opportunity to watch their favorite teams play.
What do you think about the upcoming MLB season? What is your favorite baseball team? Make sure to let us know in the comments!