Sugar high: The most popular Valentine's Candies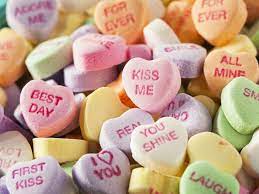 We all like giving and receiving candies for Valentine's Day, but sometimes it is hard to choose what to give. So, here's the perfect inspiration you need for this special day.
Foil-Wrapped Chocolate Roses Assortment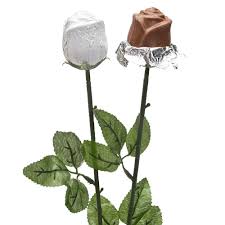 It can be such a nice bouquet and a bonus is that it never dies! Also, it's a much sweeter version of the real deal. It has 14-inch stems and 72 chocolate roses, which you can split up with your family. The tops of the roses are the foil and underneath is the delicious chocolate. You can order it online.
Godiva Valentine's Day Fabric Heart Chocolate Gift Box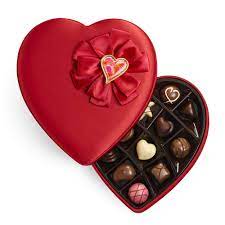 First of all, these boxes are very cute with their decorations. It's a great present for anyone that you admire whether you're shopping for your family or friends.  It's really the delicious 14 chocolates that complete the whole look. 
Cupid's Mix M&M's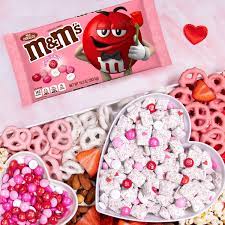 If you put these into a bowl or just leave it in a bag, they will disappear in just a few minutes. You can find a combination of pink, white, and red M&Ms and has lips, hearts, and Cupid's arrows stamped on with the M&M logo.
Sugar Plum Chocolates Broken Heart Chocolate Pizza & Mallet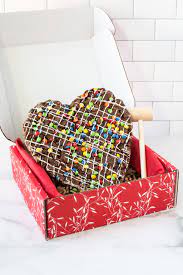 From Sugar Plum Chocolates, this is a 12-ounce chocolate heart topped with some crushed pretzels, cookies, potato chips, candied chocolate gems, and white chocolate.
As a bonus, there is usually a wooden mallet to help relieve some feelings and smash your chocolate open.
Candy Club Subscription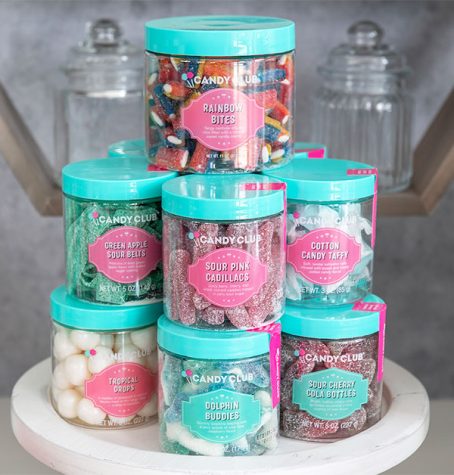 Something that is very surprising is receiving a new flavor every month. They send out new candies each month and they come from sweet to sour. Each package comes with 6 signature candies for each delivery, from gummy unicorns to sour pink Cadillacs.
#1: Chocolate-Dipped Strawberries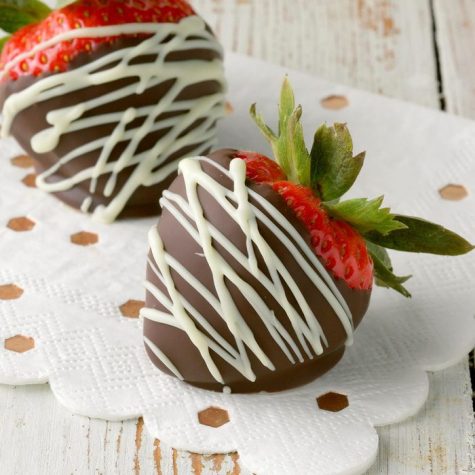 Chocolate-covered strawberries are this holiday staple! These chocolate-covered strawberries are very elegant and simple to make. But if you are one of those people who would rather just buy it online, you can go and find it on Shari's Berries. These strawberries are massive and as far as the decoration goes, they have chocolate drizzled and are put into a heart-shaped box for when you get it.
Have you ever had any of these candies? Which ones do you want to try? Tell us in the comments!
Sources:
Pire, Taryn. "The 25 Best Valentine's Day Candies and Chocolates to Share with Your Boo (or Not)."

PureWow

,

PureWow

.