Valentine's Crafts and Cards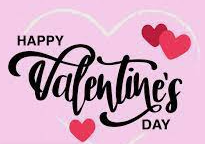 Want to make something special for a family member or friend but don't know what? There are plenty of super fun handmade crafts and cards that you can make from supplies in your own home plus they are super simple and enjoyable.
Butterfly Lollipop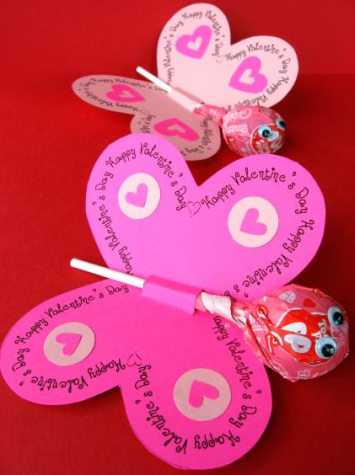 What's better than a gift that will "fly" around? How about one that you can eat? It's a lollipop butterfly card! Leave a nice message, a butterfly, and a little treat to anyone you care about! Lollipop Butterfly
Heart Air Balloon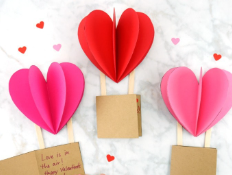 A message delivered in a hot air balloon? Pretty cool right? How about one you can make?  This will fly its way around to people to thank them about things they have done to help or support you! 
String Heart Art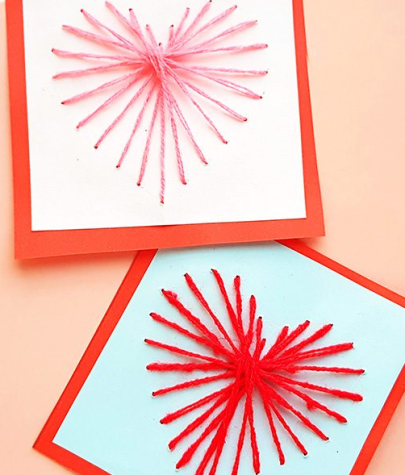 Anyone up for some string heart art? These easy but beautiful art pieces make the perfect gift for a friend, family member, or even a neighbor. This could make someone's day and all it takes is 3 minutes of your time. 3 minutes of your time to make someone else happy. Here is a short video to show you how to make this string heart: String Heart Art
I Love You This Much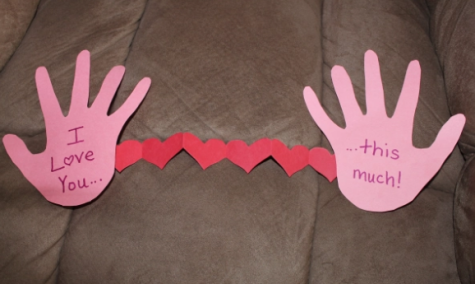 Want to show someone how much you really love them? Here's your chance! Saying how much you love someone is kind, showing it is even better! Show your love with your own hands and make it the highlight of someone's day! I Love You THIS Much
Heart Wreath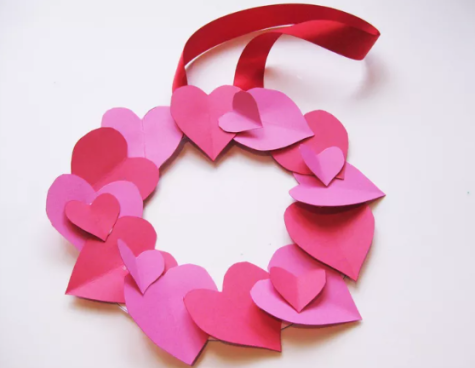 Why not hang your love for everyone to see? Do it with a Valentine Heart Wreath. You can hang it on your mantel, on your fridge, in your room, or even somewhere in your living room! This simple craft makes a perfect decoration and a meaningful gift for a friend or family member. Heart Wreath
There are so many things you can make and give to friends and family to celebrate Valentine's Day, and these are just a few! Go enjoy YOUR Valentine's day and start it off with a nice gift to brighten someone else's day. Whether your family celebrates with a meal, x's and o's, or even not at all, I am sure anyone would love a nice gift (from you) to complete a great Valentine's Day!