Mrs. Prato's Pumpkin In Disguise Contest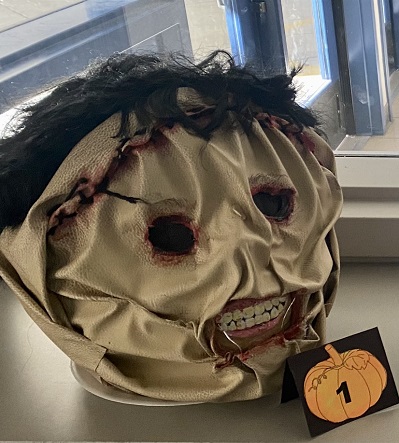 Mrs. Prato's pumpkin in disguise contest was a big hit. In this contest, students had to design and create disguises for pumpkins, but they couldn't carve them.  The pumpkins had to be done by October 24th and were judged by students until October 28th.
Many students got creative and their work was great. Students made pumpkins of all shapes and sizes. The winner ended up being the guillotine pumpkin, created by Melina Mousiadis. Second place was Lily Bock who made the haunted house pumpkin. Jake Epperly who made the candy apple pumpkin placed third. Alex Pursley placed fourth with his Leatherface pumpkin. Mrs. Prato's pick was the Perry The Platypus pumpkin made by Mckayla Lee. 
TOP WINNERS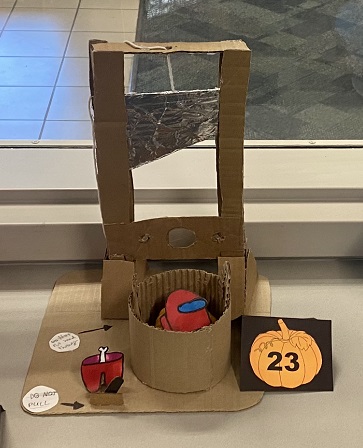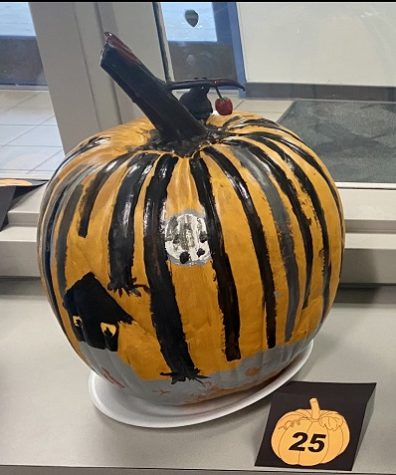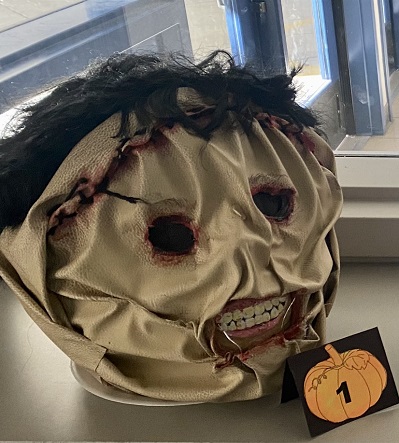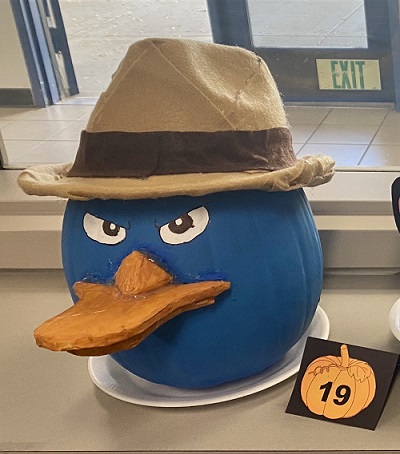 What were the rules for this contest? Well, you could not use a plastic pumpkin. You also couldn't carve or cut into the pumpkin, but you could stick things into it. You were also not allowed to work with someone else on it, though, you were allowed to use multiple pumpkins. Bobcat students anonymously voted using loose change and cash, using it as a fundraiser for the school library.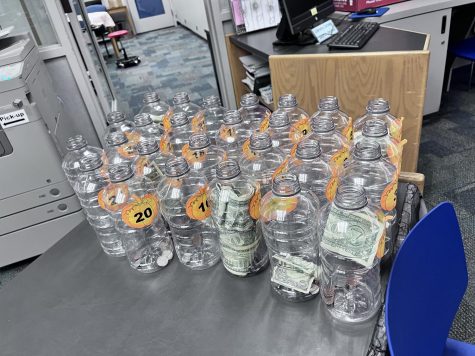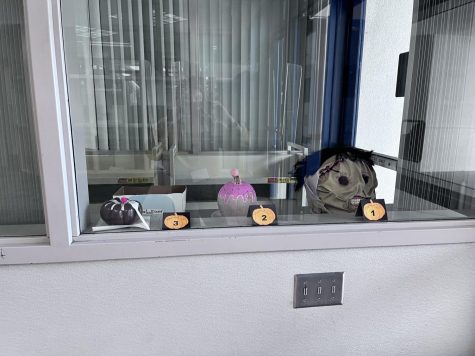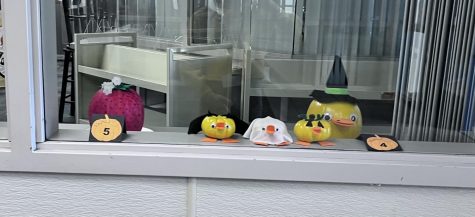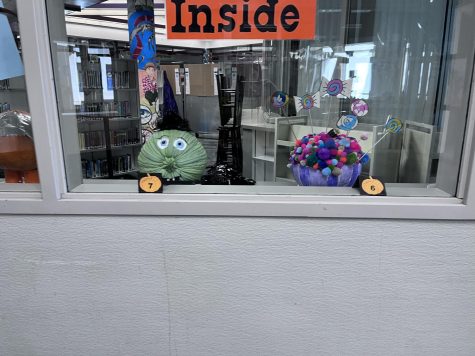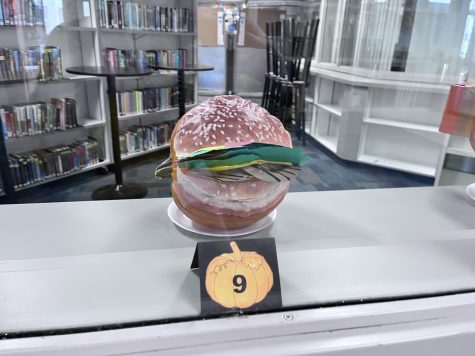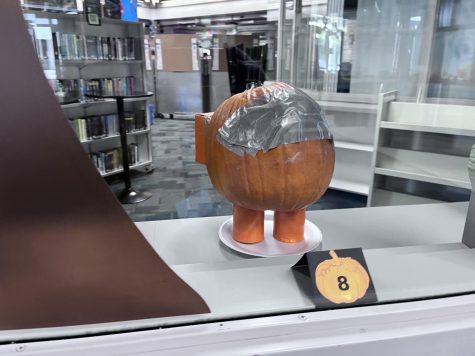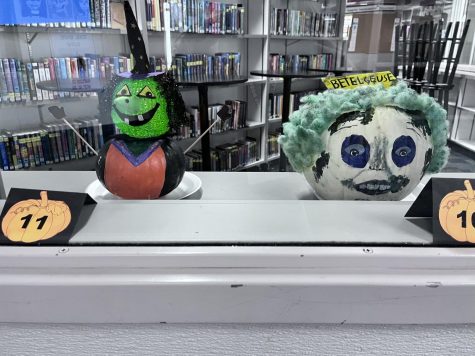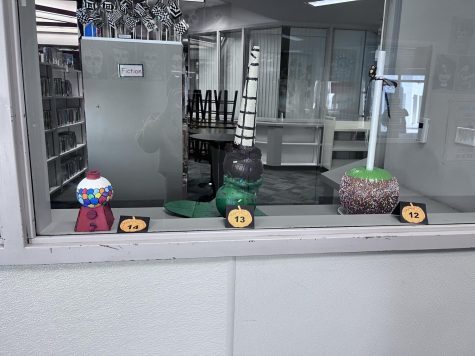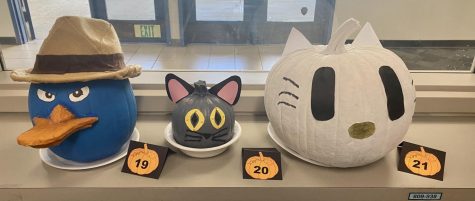 .