Unimaginable Sweets
Skittles, Kit Kats, Hershys, and so much more. There are so many types of candy that we all know and love! But there are also some unusual candies that many people have never heard of, and they are actually delicious! 
Crystal Candy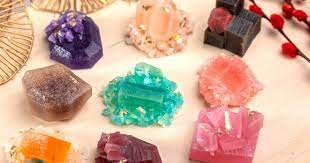 Crystal candy has recently gone viral on social media for its satisfying crunch and its great flavors. They have a crispy outside with a soft, jelly-like inside, perfect for ASMR. They are made from gelatin and a flavor of your choice, so you can even make them at home! You just have to wait a few days for them to dry and get a hard shell. You can buy them online or make them. Here is a great recipe! SugarGeekShow.com/recipe
Freeze-dried Candy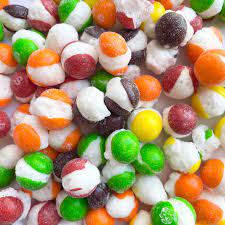 When freeze-dried, candies get dehydrated and turn into a brittle treat. Your favorite candy could be transformed into a totally different texture, but still have the same great taste! They even puff up and lose all of their softness. Skittles get super crunchy and Salt Water Taffy melts in your mouth. Even though you can't make these at home, many online stores sell them for a good price.  
Bean Boozeled Jelly Beans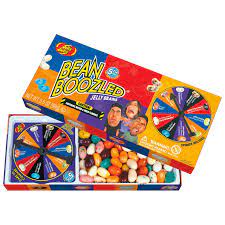 The Bean Boozled challenge has been around for a while, with the first version of it coming out in 2007. The whole idea is having a jelly bean that could be a good or bad flavor, but you really don't want the bad ones. Some of the flavors are Chocolate Pudding-Dog Food or Strawberry Banana Smoothie-Dead Fish!
Flavored Candy Canes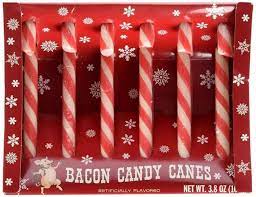 The classic holiday treat comes in so many flavors! During the holiday season, you can get a minty candy cane, but you can also get them in your favorite candy like Starburst or Airheads. There are also Oreo-flavored candy canes. But the strangest by far are savory-flavored candy canes, like pickles or bacon!
These treats are all strange, but their flavor is still amazing! Are you going to try any of these weird candies? Leave a comment!