TMS Bands Perform at Disney!!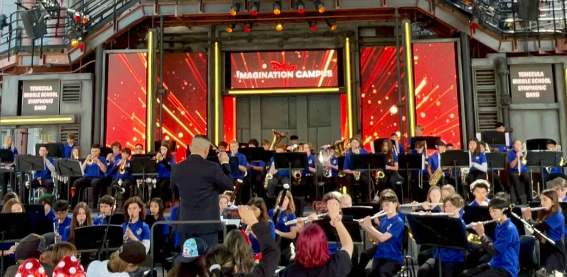 Symphonic Band has been working so hard these past few weeks for their performance at Disney's California Adventure, and it has paid off! They had a total of five pieces that they were performing, and with the guidance of our TMS band director Ivan Aviles, it came together in a wonderful compilation of music.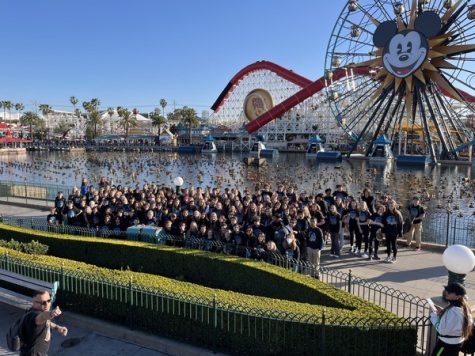 Symphonic Band performed with a few people from Concert Band on March 3rd, and they did amazing! Their five pieces were Bandology, Colors of the Wind, Breakthrough, Mandalorian, and Selections from Encanto. They performed on the Hollywood Backlot Stage and they were nothing short of amazing.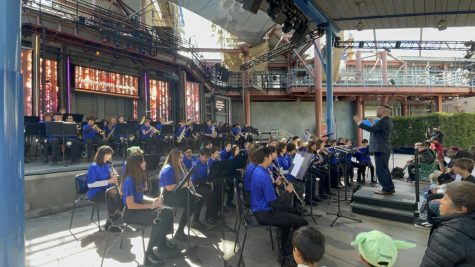 On top of that, they got to see the backstage area, where only Cast and crew members are allowed. They saw where performers warmed up, extra props, and even Stitch from Disney's Lilo and Stitch!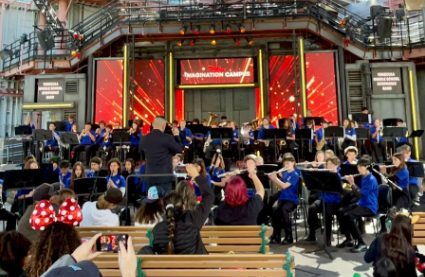 After the performance, everyone from the TMS Band and Treble/Mixed Choir got to roam the park, buy treats, and ride many attractions until around 9 pm. It was an amazing experience filled with music, desserts and thrills for the TMS musicians!
If you want to see a video of their performance, you can click here to see Colors of the Wind, or here to see The Mandalorian.