Fall Dessert Recipes You'll Want To Make All Season Long
With the hot sunny months of California comes eating as many cold foods as possible.  We eat outside picnics, BBQs, and beach days.  We avoid our hot oven like it's the plague. But now that the autumn weather has cooled off a bit, it's time to tie our aprons around our waists and put on our chef's hats! Here are some fall dessert recipes ranging from delicious breakfast meals to mouth-watering desserts. Whatever recipe you attempt to make, it will be a crowd-pleaser that you'll want to make all season long!
Pumpkin Spice Pretzel Bites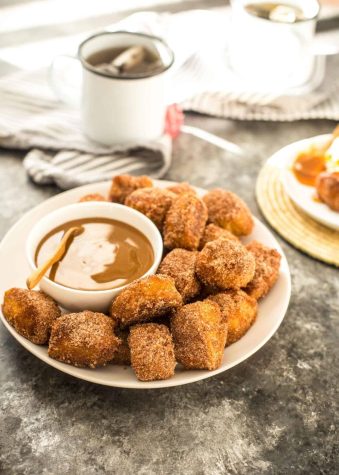 With chewy crusts and soft centers, these sweet pretzel bites have everything great in just a bite-sized package. For a fall twist, this version is rolled in cinnamon, sugar, and pumpkin pie spice! If you are interested in this recipe, click this link! Pumpkin Spice Pretzel Bites Recipe
Apple Crumble
Filled with tender, caramelized apples and topped with a sweet oat topping, this rustic, easy Irish Apple Crumble is always a crowd-pleaser. Even better topped with a scoop of vanilla ice cream!
Pumpkin Cinnamon Rolls With Maple Frosting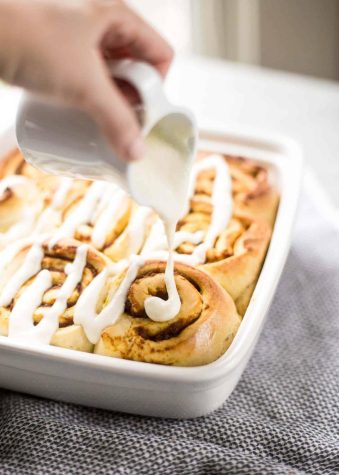 Light and fluffy cinnamon rolls made with a simple spiced dough and filled with pumpkin. Top them with sweet maple icing for a breakfast that tastes like a cozy fall morning.
Pumpkin Cinnamon Rolls With Maple Frosting
What did you think about these fall-inspired recipes? Which one is your favorite? Tell us in the comments!