Wellness Week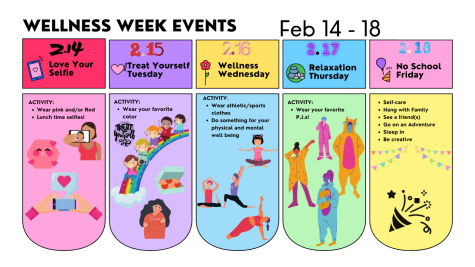 Wellness week is just around the corner on the week of 2/14 – 2/17 and that means that it's time to take care of yourself mentally and physically. 
On 2/14 (Monday), it's Love Your Selfie and make sure to wear pink while also during lunch there will be selfies. 
On 2/15 (Tuesday), it's Treat Yourself Tuesday, so make sure to wear your favorite color.
On 2/16 (Wednesday), it's Wellness Wednesday, so make sure to wear some athletic/sports clothes and do something for yourself physically and mentally for well-being.
On 2/17 (Thursday), it's relaxation Thursday, so wear your PJs and get comfy (But still come to school of course).
Finally, on 2/18 (Friday), It's no school Friday but make sure to have self-care, hang with family, see a friend(s), go on an adventure, sleep in, and be creative. Also, Make sure NOT to come to school on Friday, so enjoy your day off.
Have fun and be creative Bobcats!
Monday: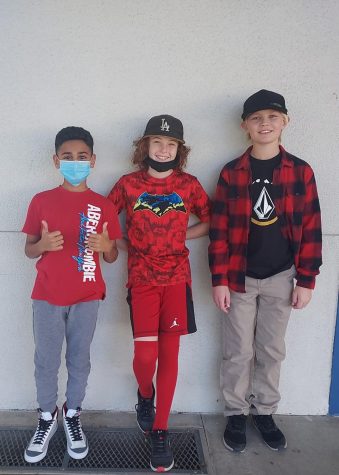 Mr.Fonseca's Advisement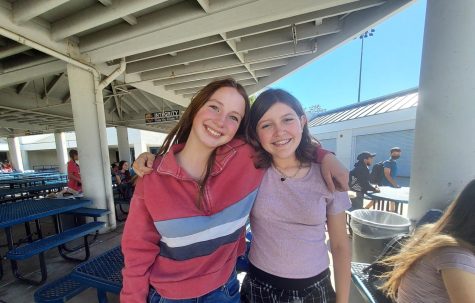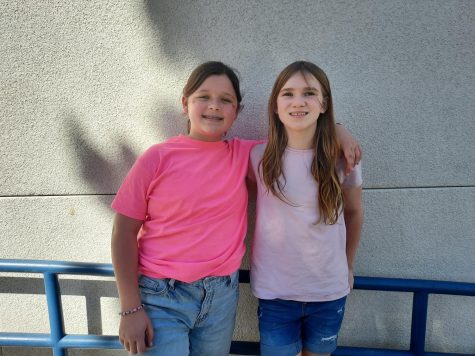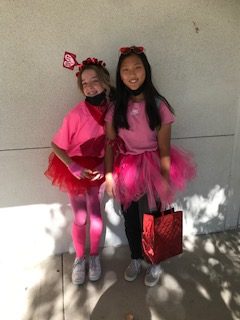 Tuesday: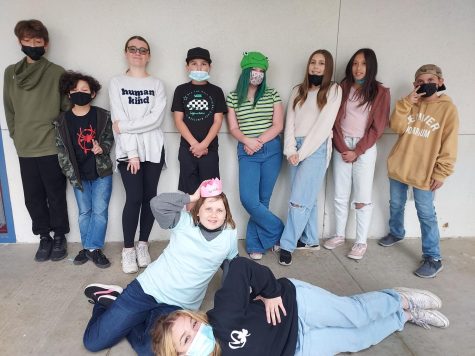 Mrs.Miles Pride class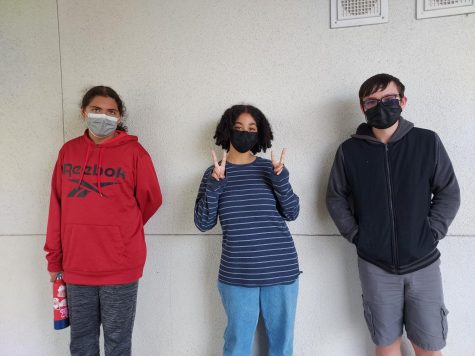 Ms.Gray's Pride class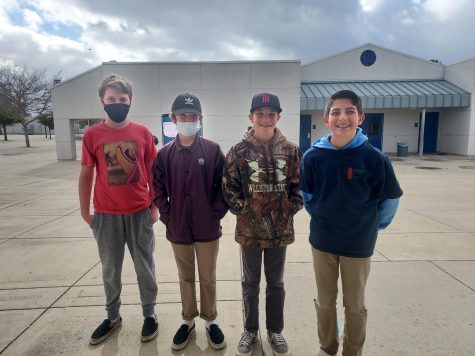 Mrs.Akashian's Pride class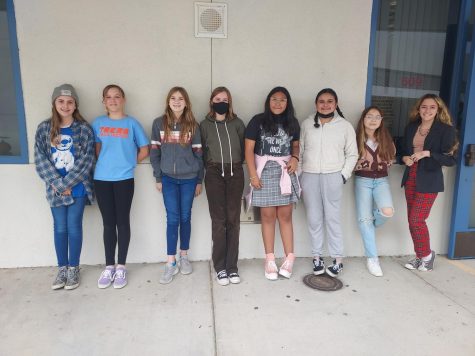 Mrs.Vogt's Pride Class
Wednesday: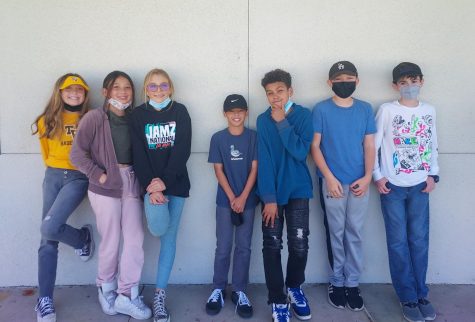 Mrs.Mewes's Pride Class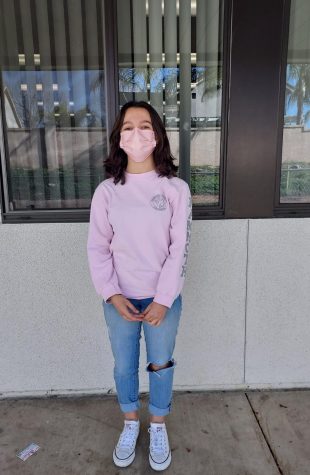 Mrs.VanderVoort's Pride class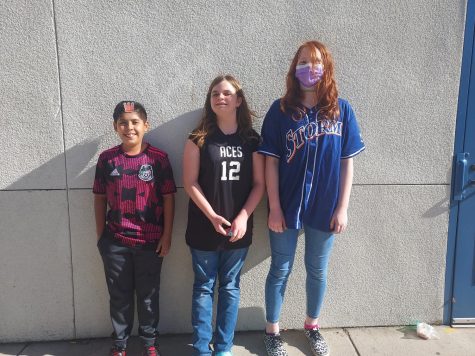 Mr.Guzman's Pride class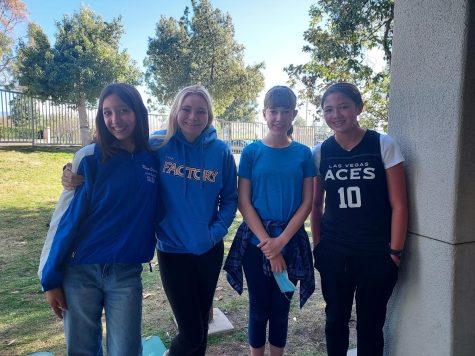 Mrs.Sarkis's Pride class
Thursday: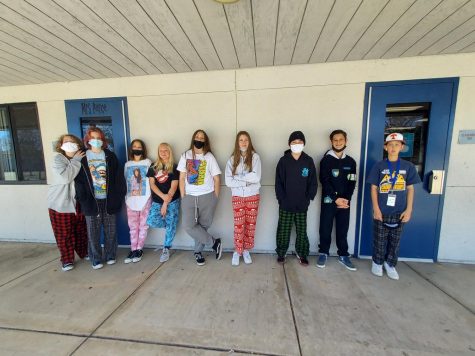 Mrs.Robinson's Pride class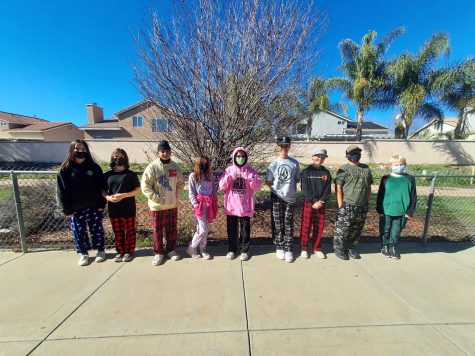 Mrs.Schweitzer's Pride class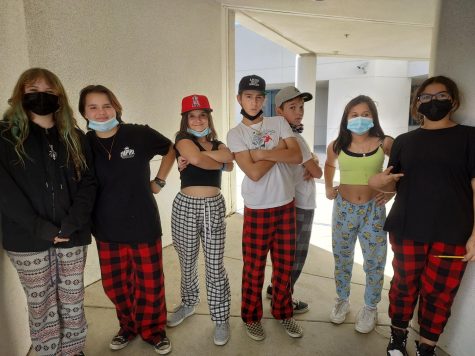 Mrs.Southavilay Pride class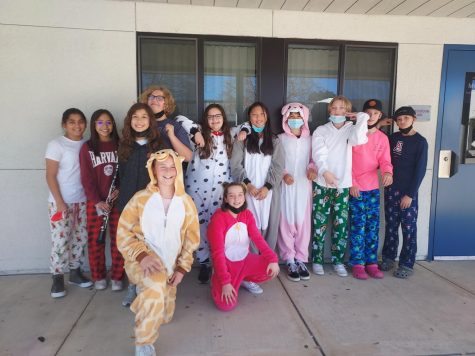 Mr.Carbajal's Pride class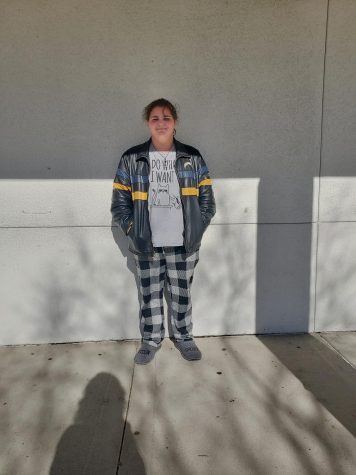 Mrs.Hayek's Pride class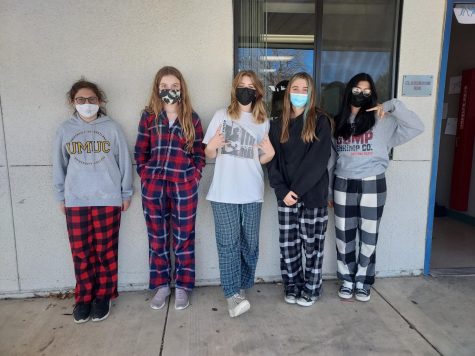 Mr.Ruiz's Pride class