This Years Most Spooktacular Candies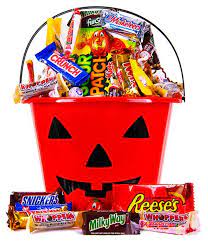 This Years Most Spooktacular Candies
     From the sugar crazed Halloween nights, to the down-low afternoons at the movie theater, everyone has a favorite candy. lollipops, chocolate and everything in between, there are hundreds to choose from. The real question is, which is the best? TMS students voted, and we listened. We got lots of votes  for various candies,  and these are the top 5: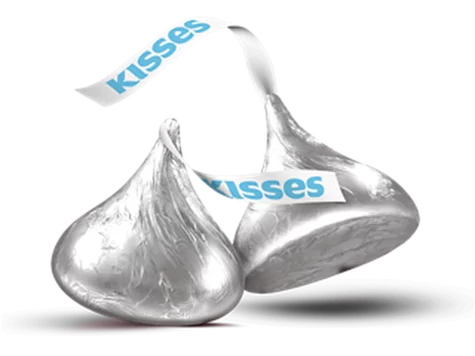 Fifth Place: Hershey Kisses
First produced by the Hershey Company in 1907, Hershey Kisses are known for their foil wrapping, and flattened tear-drop shape. The name 'Kisses" came to be because of the sound machines make when they produce these bite-sized chocolate treats. In a day, 70 million are made, which is enough to form a 300,000 mile-long line. Whether in cookies, smores, or all by themselves, Hershey Kisses have rightfully earned their spot on the top 5. 
Fourth Place: Skittles.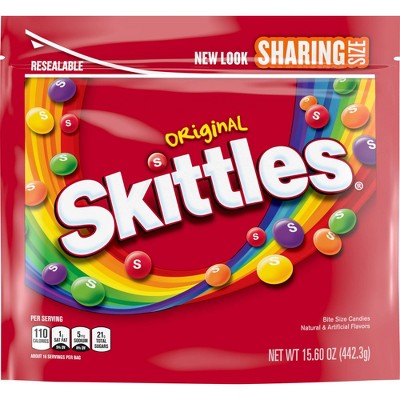 Skittles are very colorful and fruity candies. Skittles were made in 1974 and were invented by the Mars Candy Company, Skittles are , in fact, made in Waco, Texas. In a year skittles make 185 million dollars and in 1983 skittles had been the UK's and United States most popular candy. Skittles are very popular and the business has been growing by the day! Going from regular flavors to sour, tropical, wild berry, and more.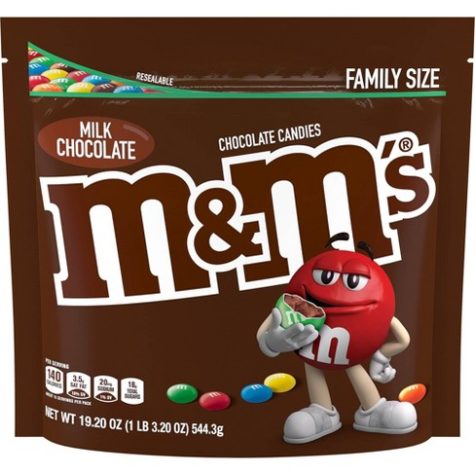 Third Place: M&M's 
Founded on September 10, 1941, by  Forrest E. Mars Sr.    M&M'S have two main components, hardened liquid chocolate and the hard candy shell. Liquid chocolate comes from a blend of whole milk, cocoa butter, sugar, and chocolate liquor, among other ingredients. The chocolate liquor is a thick sy
rup that is made from the grinding of cocoa beans. From the crunchy candy coat, to the soft silky chocolate inside, together they make a wonderful treat. M&M'S had become so popular by 1950 that an ingenious solution for consumers to distinguish the real M&M'S from inferior imitators was to stamp each candy with the now famous "m". 400 million are made every day.

Second place: Kit-Kat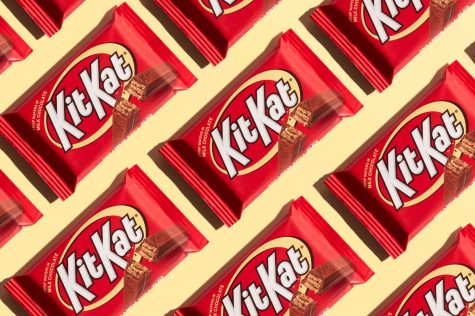 KitKat started in 1935 originally named "Rowntree's Chocolate Crisp" The founder of this  chocolatey treat is H.B. Reese.The candy was renamed to "KitKat" in 1937. The Hershey Company has been producing the 

delicious chocolate bar since 1970. KitKat has a yummy flavor combination of milk chocolate and vanilla wafers. KitKat not only has a milk chocolate flavor but it also has many more! To name a few there's Birthday cake, Mocha + Chocolate, and Mint + Dark Chocolate.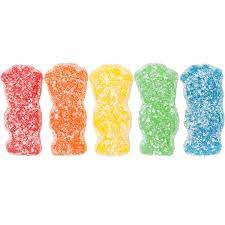 First place: Sour Patch Kids
Sour patch kids are very popular and very sweet and sour. Sour patch kids were made in 1970 and were introduced as "mars men." Then later in 1985 had been 
changed to sour patch kids. They were and still are to this day made in Hamilton, Ontario, the founder of these appetizing treats is Frank Galatolie. In a year the Mondelez International company makes around 184.9 million dollars and is a very successful company.
Candy will never go out of style, in fact, its popularity increases by the day, with new flavors and varieties. Whether it's Sour Patch Kids or M&M's, every candy has a unique flavor and backstory. Everyone has their favorite, from more successful candy, to the more unknown. This list shows the most popular candy, based on the TMS students favorites. Comment if you agree or disagree with the rankings, as well as your favorite candy!