There have been so many people in this world who have made huge impacts and successes. Recently,  these two people have stood out: Taylor Swift and Barbie. With Taylor's tour happening she has gone off the charts with success and Barbie has been one of the best-selling movies directed by a woman ever making its budget back in the first day! Here is a breakdown of how these powerful women and their teams made them superstars!
Taylor Swift's, "Eras Tour"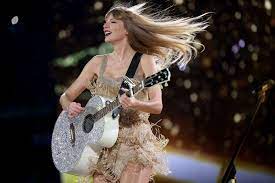 This tour was a huge thing before it even began! As there were some problems with the site," TicketMaster" crashing, the world realized how big this concert was going to be. The opening date was on March 17, 2023, with about 70,000 fans there to support! She recently just finished her first U.S. leg and is going international. The crazy part is that she earns about 6-13 million dollars per concert! That's 8 times what the average American makes in their entire life! Taylor is estimated to become a billionaire by the end of the tour. The tour has recently become the highest-grossing tour ever, beating Elton John's tour by selling over 2.4 million tickets! But what was the impact of the tour and Taylor herself? Well, this tour has inspired many girls to see that they can do anything. From a small-town girl to touring all over the world, she showed people that if you work hard, your dreams can come true. Taylor has also spoken out a lot about bullying and injustices. Her music helps people get through hard times.
The Barbie Movie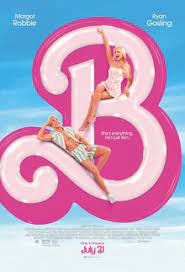 This movie came out on July 21, 2023, and immediately it exploded with excitement! This movie is about Stereotypical Barbie (played by Margot Robbie) having to go into the real world to save herself when she sees that many problems happen on Earth. When she goes back to Barbie land, chaos erupts and she has to find her true purpose and fix her world. Now this movie has become one of the highest-grossing films of the entire year making about 775 million dollars globally! The director of this movie, Gretta Gerwig put much effort into this movie and it shows. Margot Robbie, Barbie, made over 12.5 million dollars from this movie. This movie allowed Ken to find himself, inspiring others to do the same. It also shows kids that they can be anything! It has inspired people to connect with their loved ones and reach for the stars. It shows kids a deeper meaning to the world and betters their understanding.
"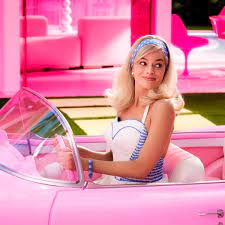 "Humans only have one ending. Ideas live forever."
— Barbie
These 2 women have made huge successes and impacts on our world. Do you like Taylor Swift? Did you watch Barbie? Leave a comment!