An Interview with Miss Jessica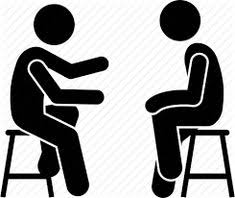 Interview With Miss Jessica:
By Grace Taylor 
Miss Jessica is probably a name you haven't heard before at TMS, and if you have, it's probably a new name.  Miss Jessica is the newest counselor here at TMS and she answered a few questions, here they are! 
Question 1: Can you introduce yourself?
My name is Jessica Brynes and I'm the school social worker and my pronouns are she/her.
Question 2: You're a new type of counselor here at TMS, what is your job and how is it different from the other counselors?
 I am a second tier intervention- I provide a different type of support than a counselor. It differs from a sense that I offer individual support for mental health as well as group for various reasons.
Question 3: Why did you decide to become a social worker?
I got into the field and the jobs I took started a trend, working at a homeless shelter and being a big sister in the "Big Brothers and Sisters' ' organization.   It clarified I wanted to provide support for children, youth and family.
Question 4: What did you do before coming toTMS?  (Other schools, college etc) I was a Social worker at Barnett Elementary and Nicolas Valley Elementary.  
Question 5: What is your favorite thing about TMS so far?
I like the kids, they are a fun group and they are welcoming and open.
Now a bit about you that isn't about school:
Question 6: Do you have any pets?
I do a yellow lab, he's 111 pounds and he's named Tripper after a 70s sitcom character.
Question 7: What do you like to do in your free time?
I am a big coffee and Target shopper.  Reading, I like non fiction, self help, and mystery.  
Question 8: If you could go anywhere on vacation that you haven't visited before, where would you go?
Interesting- I guess I would have to ask it to be a mystery or surprise destination.  I would explore the culture and community that was presented to me.
Question 9: If you weren't a social worker, what would you be?
If I didn't choose to be a social worker, I have an educational background in business and writing. I would start a self-started etsy shop where I consulted with entrepreneurs and gave ideas on how to start businesses.
Question 10: If you have one piece of advice for the TMS Students, what would it be?
Speak up, reach out for help, and just know there is a trusted adult here to support you.