Unique Winter Sweets & Treats to Enjoy!
Candy canes, hot chocolate, apple cider, eggnog, you know- all the traditional treats and sweets you might have on Christmas or other holiday seasons. Even though all of those are great, there are so many other treats that are delicious, and unique. Treats that you may have never heard of or never tried before.
Oreo Coal
The first unique treat is Oreo Coal. This interesting treat is simply an oreo flavored truffle shaped to look like coal. Trick your friends and family by putting this delicious treat in their stockings and after that year, they will want to be on the naughty list. Here is the step-by-step recipe so you can make it at home! (Oreo Coal)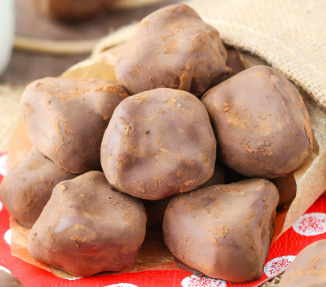 Peppermint Patty Stuffed Cookies
Another treat that is unique and delicious is Peppermint Patty Stuffed Cookies. They are delicious in every way and if you like peppermint you're in for something flavorful and unique that you are guaranteed to enjoy. And, not only that but they are simply made with chocolate cake mix and takes a total of 20 minutes! Here is another step-by-step recipe. Peppermint Patty Stuffed Cookies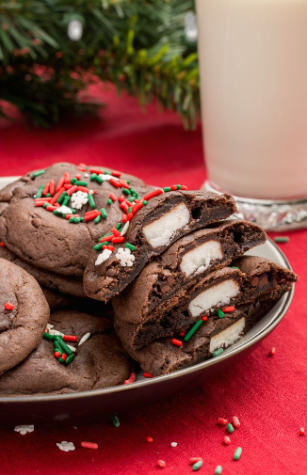 Frozen Fudge
This frozen treat is so good, even Elsa can't resist it! All that is required is white chocolate fudge with blue food coloring, freeze it and then… BOOM! There you have a yummy frozen treat ready to enjoy! Here is the simple recipe to make it at home. Frozen Fudge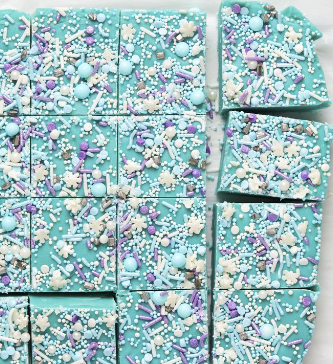 Peppermint Pretzel Bark
This sweet treat is an original if you're talking chocolate bark but this is peppermint bark. 10 times tastier. 10 times more Christmas-ee! The process may be a little longer but is definitely worth it! All you need is vanilla coating, pretzel sticks, peppermint pieces, and a tiny more. Here is the recipe to make this sweet treat. Peppermint Pretzel Bark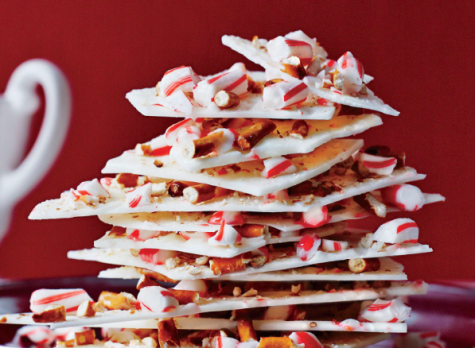 Chocolate Peppermint Bundt Cake
You can get a regular bundt cake from Nothing Bundt Cakes. A cake they have year-round.What if you wanted something festive or something original and unique? This chocolate peppermint bundt cake is perfect for bringing Christmas cheer to your stomach! Not only is this easy to make, but it is delicious in every bite! Here is the quick easy recipe. Chocolate Peppermint Bundt Cake
Chocolate Yule Log
Burning a Yule log is a Christmas tradition that takes place back in medieval times. But what if you could make one and eat it! All you need is this recipe and then you'll have a delicious dessert for the whole family to enjoy! Here is your possible newly found favorite Christmas treat! Chocolate Yule Log
White Chocolate Truffles
These white bites are great for a quick and easy dessert that is just the perfect size for a quick sweet bite. Sometimes you just want a little treat to wrap up a meal but don't want something too big or filling. If that's you, then these white bites are the perfect Winter treats for you! Here is the recipe! White Chocolate Truffles
Gingerbread Rolls
This sweet treat is perfect for Christmas morning, brunch, breakfast, or dessert! They are super simple too.  They fit perfectly into a kraft box making a perfect homemade gift for a loved one. Here is an easy recipe to make for a friend or family or even yourself! Gingerbread Rolls
All the recipes are easy to make and don't be afraid to try them, even if baking is not your thing. Ask a friend or family member to help because there is no better way to spend the holidays than baking a yummy treat that everyone can enjoy! Did one of those yummy treats catch your attention? Are you going to make some for winter break? Have you ever heard of any of those before? Do you think any are interesting or unique? Leave a comment below! Happy Holidays bobcats!
TIP: To go straight to the recipe, click " JUMP TO RECIPE" to find it right away.