TMS Spelling Bee
Study, spell, repeat is all these busy bees have been working at for the past couple of weeks! The TMS spelling bee is a school event that occurred recently and here is everything you need to know. It was held on December 5th and 6th during pride. All participants got their list right before Thanksgiving break. All grades were able to participate. The top 2 finishers (and one alternative)will go to the Temecula District spelling bee on January 19th, 2023.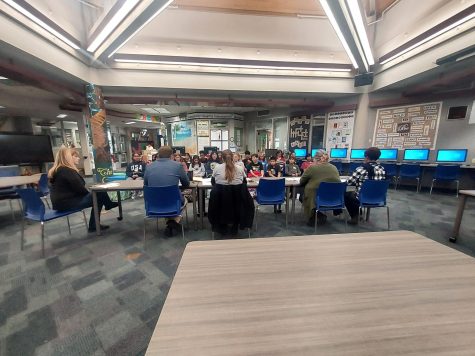 Here is some history of spelling bees. The very first national spelling bee was in 1925 when nine newspapers joined together to host one. Spelling bees were made to promote literacy.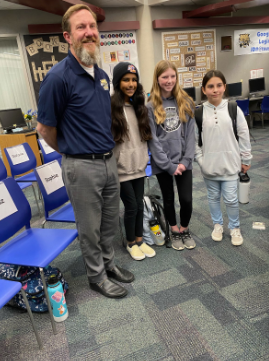 From 6th to 8th-grade students we had a wide variety of students enter our school's spelling bee. It was buzzing with activity! The winners ended up being Sophie Stempson and Arnaaz Dhaliwal, both 6th graders. The alternate is Elizabeth Medina. 
This is an interview with Arnaaz Dhaliwal, one of the winners, and Elizabeth Medina, the alternate. 
Were you nervous about the Spelling Bee?
"Yes, I was." (Arnaaz Dhaliwal)
"Yes" (Elizabeth Medina)
How did you study for it?
 "My mom quizzed me on words every night." (Arnaaz Dhaliwal)
 "Library with my friend." (Elizabeth Medina)
Was the spelling bee hard?
 "Yes, because some letters were silent so you have to know which were silent and which ones weren't." (Arnaaz Dhaliwal)
 "Sort of, kind of." (Elizabeth Medina)
How did you join the bee? 
 "I went to the office and signed up." (Arnaaz Dhaliwal)
 "I signed up on Canvas." (Elizabeth Medina)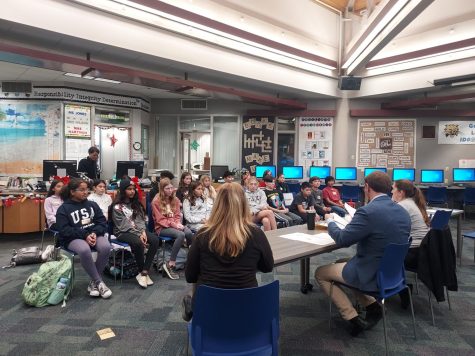 Even though they may not have all won, you can bet all the Bobcats that participated did terrific!