Epic Light Display Houses You Have To Visit This Holiday Season
Looking for some mouth-dropping light display houses but want to avoid traveling too far? Well, there are many fabulous houses to visit not that far away. Here are the top 3 holiday light display houses you MUST see this season!
44811 Shale Circle Light Extravaganza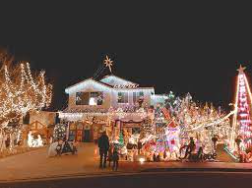 This holiday house is definitely a great one to visit. It has many interactive props and eye-pleasing aspects. There's a little path that you can walk through that goes through different decorations in their yard. There is even a decoration that shoots out "snow" from it. Also, if you are lucky, you might be able to see Santa looking through the window! If you have younger siblings or just love a beautiful light display house, this is perfect for you!
Bainbridge Circle Neighborhood Lights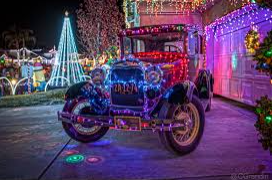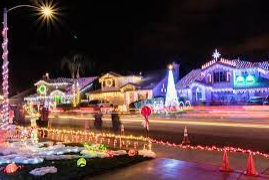 The Lights of Bainbridge Circle
This is a location you for sure should check out because it is the whole street that decorates! These neighbors go all out and even decorate their cars and when you go through their neighborhood, there is Christmas music playing. Also, if you get lucky, you might get a candy cane from one of the house owners. Although the whole street won't be synchronized this year, it will still be lit up and it's a great place to stroll through.  
Kraklow Family Christmas Lights  (33099 Sage Ct, Temecula, CA 92592)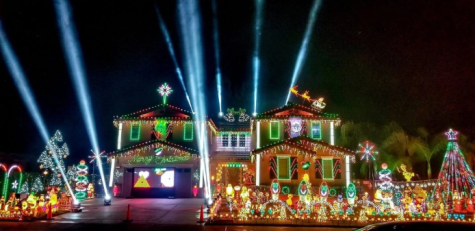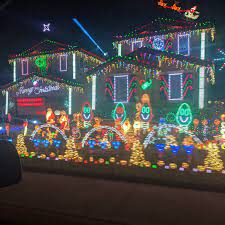 This house is located in Crown Hill and is definitely a crowd-pleaser. There are many fun and enchanting details in these decorations. For example, the dancing lights match up with a radio channel that plays Christmas music. Plus, there are many flashing lights that go up in the sky!
What did you think about these light display houses? Which one will you want to visit? Do you decorate the outside of your house for Christmas? Make sure to tell us in the comments! Happy Holidays!