2022 MLB Playoffs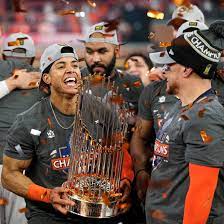 The MLB postseason just ended and it was pretty interesting with some big upsets. The teams that made the playoffs were the Rays, Guardians, Mariners, Blue Jays, Phillies, Cardinals, Padres, Mets, Braves, Dodgers, Astros, and Yankees.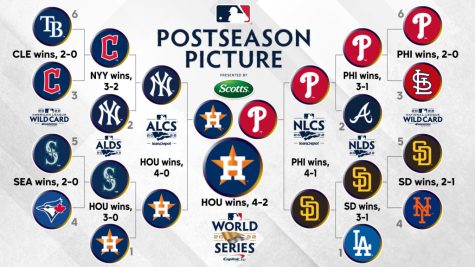 The biggest win, in Temecula at least, was hands down the Padres beating the Dodgers. People were going crazy here. The last pitch of the series was a very questionable swing by Dodgers First baseman Freddie Freeman. He swung at a low and outside pitch which sealed the Dodger's season.
The two-time World Series champion Astros beat out the Phillies in 6 games. The rookie Jeremy Pena caps off his season with a World Series MVP. A lot of people didn't want them to win because they cheated in the 2019 World Series.
The Astros deserved the win though. They played a nice series and didn't cheat this time. People weren't really upset about the outcome of the world series because Temecula it's a Dodger and Padres run city.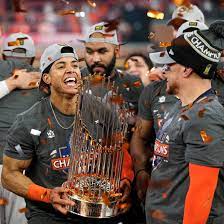 The Braves and the Dodgers had quite an anticlimactic postseason run with first-round byes and losing their first series to the 5 and 6 seeds. They were really good in the regular season but not so good in the postseason.
Overall the World Series was anti-climatic.   The most exciting it got was when the Padres got to the NLCS, it kind of all ended when they lost because then most people stopped being interested.