The Hidden History of Our School and City
By Johanna Marx
(Image Credit: Tammy M. from Foursquare & author of this article)
For many of us, when we come to school every day, we walk the same routes we always do, assuming that's how it's always been, and not thinking of how it came to be the way it is. But in reality, our school opened in 1991, before any of us students were born, and this city was founded way before that. For those of you who think you know our campus and city well, you'll be surprised at what you don't know… 
The lights on our field were paid for by a court lawsuit.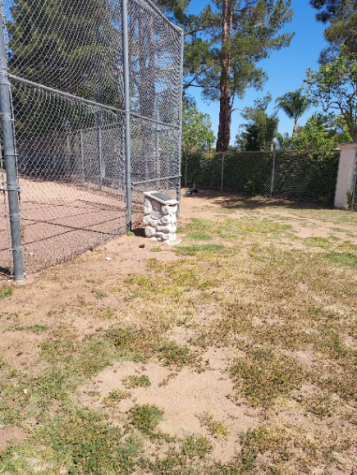 Mrs. Nelene Hiepler Fox (1953-1993), a public school teacher and mother of three, passed away in 1993 due to breast cancer—but the story is a bit more complicated than that. Her health maintenance organization (H.M.O.) refused to pay for an expensive experimental procedure for her; instead, she had to campaign to raise funds. Although she didn't live to see the court case, her family succeeded in suing H.M.O. and were awarded $89 million. And where did some of that money go to?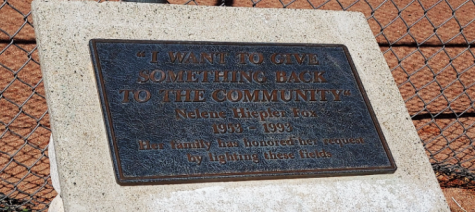 To light our school field. So the next time you pass by this plaque on Monday Run-Day, give it a little respect when you think of Mrs. Fox giving back to her community.
There are 30-year-old handprints by the lunch tables.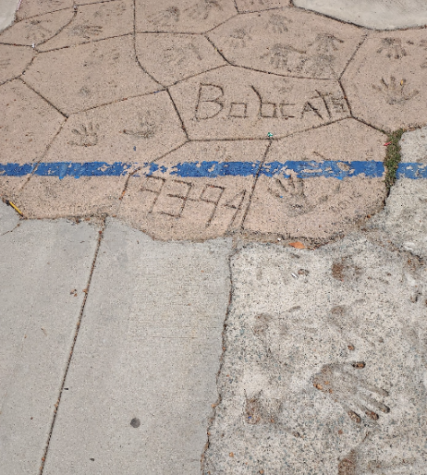 Everyday when you are walking away from the lunch tables, did you ever look down at what you are walking on? There are handprints from the 1993-94 school year, which means those people are now approximately 40 years old! Although most of the plaques are gone from 30 years of being stepped on, some names still remain… 
There were only 8 graduates from Temecula Union School District 100 years ago.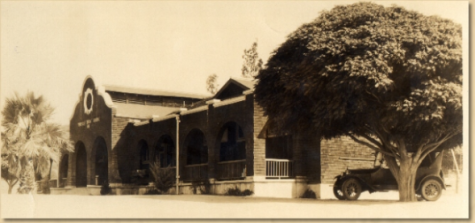 The Temecula Union School – (Photo Courtesy of the Friedemann Family)
In 1914, the Temecula Union School District was created with only 12 students actually living in the district; Imagine that compared to our over 1,000 students just at TMS! Even 40 years later, the graduating class only had 8 students. This Temecula Union School was used until June 1968 and it burned down in 1971.
A funny thing you'll find when researching schools here is that many burnt down; and if that didn't happen, then they were torn down. Overall only one school from Old Temecula still stands! (Note: This is a different school district than the one we go to today, TVUSD, which was founded in 1989.)
Afterword
Hopefully this article helped you look at our school campus in a new light, to see things you haven't noticed before and uncover stories about them. Southern California historian Phil Brigandi said it well: "We all need to be reminded sometimes that there were people here before us… and others to follow" (Temecula at the Crossroads of History). 
What do you think? Do you know anything else interesting about our campus? Tell us in the comments!
Sources
New York Times – $89 Million Awarded Family Who Sued H.M.O.
findagrave.com – Nelene Maree Fox
Vail Ranch – History of Old Temecula's Schools
Brigandi, P. (1998). Temecula at the Crossroads of History. 
For more information, check out the Local History section at the Temecula Public Library.