Top Five Places To Visit Over The Summer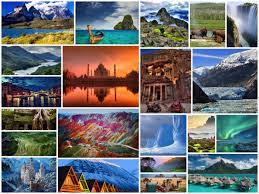 Top Five Places To Visit Over the Summer
          By Reece Malan
Summer is full of swimming, relaxation, and most of all vacations! If your family can't decide where to visit, or you're making a bucket list of places you want to go, then here are the top five places to go this summer!
 Grand Canyon, Arizona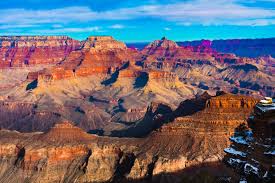 In the sunny state of Arizona lies the Grand Canyon, a national park that holds miles of layered bands of red rock and lots of hiking trails. This worldwide known park attracts more than 5 million people a year.
Rome, Italy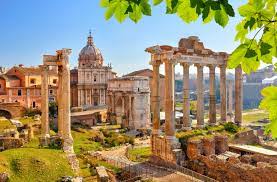 Rome is home to many historic sites, magnificent views, activities galore, mouth-watering food, and more! Most of you guys have learned about the Romans, so this would be a great spot to visit and see all the world-changing events that happened in Rome, Italy. 
Machu Picchu, Peru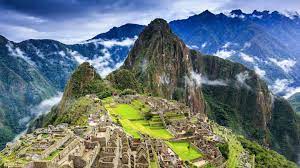 Up hidden in the Andes Mountains of south-central Peru is an ancient fortress city of the Incas. If you love to visit places that have an extensive history, Machu Picchu is the place! It was built by the Incas in the 1400s and ever since has been a historic destination. 
Catalina Island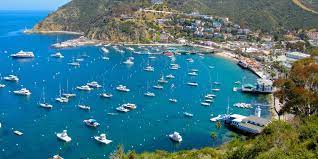 If you want to escape to a tropical paradise that is close by, Catalina Island is for you. This island is only a few hours away and is known for its wildlife, dive sites, activities, and more!
Park City, Utah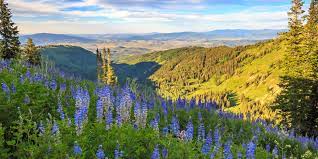 If you love hiking and breathtaking views, Park City is definitely a place you should visit. It holds over 450 miles of easy-access mountain biking trails. If you ever stop by this part of Utah, you should check out the Utah Olympic Park. They have tons of adventurous activities like riding the alpine slide, ziplining, ropes courses, and more!
What did you think of these vacation spot ideas? Are you interested in visiting one of these destinations? Have you been to any of these places? Tell us in the comments!