Things To Do With Friends That Aren't Basic
Have you ever wanted to do something with your friends but weren't really sure what you guys could do? You have probably been in that situation before. Here are some things you can do with friends that aren't totally basic
 1. Shoe painting
The trend that's all over Tik Tok is the Walmart shoe dupe painting. I personally had a lot of fun doing this one. It's as easy as going to Walmart to pick the pair of shoes you want, whether they be Air Force or croc dupes. The best paint to use would be normal acrylic paint. Another way to do these is to print pictures and use Modge Podge to fasten them on. Or getting a hoodie or cheap jeans and painting those too.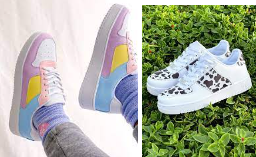 2. Go to a show
Going to the movies is fun and all but there is something special about watching a live show. Luckily for us, Temecula has lots of great opportunities for that. Going and watching the high school performances is lots of fun, they have great improv shows and dance shows, But the high school is not the only place to watch a performance. Old town Temecula has tons of music shows, comedy, and more.
3. Mall scavenger hunt
This one is tons of fun with a big group and the only thing you need is a list and a phone. Start by creating a list of things to do or find. It could be things like a crown, a statue, something from a tv show, or a zebra print. Some things you could do are a selfie on a piece of furniture, someone shaking a stranger's hand, or sitting down in the middle of somewhere. Once you have a decent list you start a timer to meet up again then split up and start the hunt. The only rule is that you have to take a picture of what you found or did for it to count. The team with the most things found wins.
4. Powerpoint night
This one takes a little more planning but is totally worth it. Have all your friends create a PowerPoint on any subject ( if you need ideas check out this list: PowerPoint night ideas) you can make them all separately or do it when you meet up. With a comfy chair and some chips, these will be the best presentations you've ever seen. If you want you can incorporate a silly dress code of fun requirements for the presentations
5. 5-minute switch
Pull your paint out again because this activity is all about painting, but with a twist, you can use normal papers or tote bags or anything you want as easy as it sounds you start painting your object but every 5 minutes you switch with someone and after however long you want you will be presented with beautiful masterpieces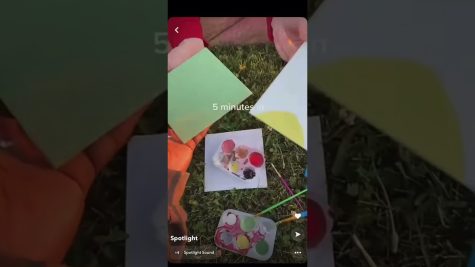 6. Solve a mystery
Have you ever wanted to solve a cold mystery case? Well, you can in the comfort of your dining room table. You can go online and order a mystery case box with suspects, newspaper articles, maps interviews, and more, you can choose the case you want on unsolvedcasefiles.com .whether it be proving Bones innocent in the murder of harmony Ashcroft or doing a more family-friendly case to find who stole Honey the bunny. This activity is fun for friends and family