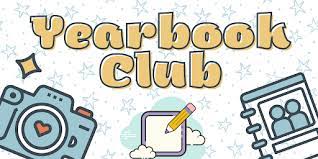 Interviewing the yearbook club
We all have our favorite clubs, the ones we wish we were in. The yearbook club has a really fun job. The advisor of the club, Mrs. Prato, is an amazing teacher. She is so nice and happy all the time. The yearbook sounds like a super fun club, they take fun photos and write about the amazing classes and activities. When asked why Mrs. Prato does the yearbook every year, she said,  "I wanted to take over the yearbook club when the former advisor moved to Orange County for a few reasons. One reason was because before I was the advisor, I had a student tell me he had participated in every spirit day and had never been in the yearbook. He was a bit shy, so the yearbook students had just overlooked him; they weren't excluding him on purpose. However, I knew I wanted to be the yearbook advisor so that I could be sure to include kids who wanted to be in the yearbook but weren't the type to throw themselves in front of the camera! Another reason was that when I used to buy yearbooks for my own kids, it was full of the same kids over and over. I hated paying for the yearbooks just to see the same five kids featured. When I became the advisor, I drove my staff (yearbook students) crazy when I would make them keep a record of who had been in the yearbook – they weren't allowed to have student pictures more than once. I soon realized that was practically impossible because some students were in multiple clubs, or because only certain teachers would let us take photos in their classrooms, so students who were placed in certain classes were nearly impossible to photograph." It seems like Mrs. Prato has thought about this a lot. 

 I also asked Mrs. Parto about how her students liked working in the yearbook club.  This is what she told me. "My students do have fun working on the yearbook! They have to apply to be part of the yearbook to ensure that they are doing well academically and can be trusted to behave as a role model on campus. Because they are strongly recommended by their teachers to be part of the yearbook, I know that I can trust them to get their work done for the yearbook first and have fun second. We had a great Thanksgiving feast as a club and we exchanged Valentines too. We have played games, attended online training, and learned to use high-tech software." This club looks and sounds so fun! This club has so many fun activities to do. Mrs. Prato has made a wonderful and fun club. Think you might be interested?  Club Rush for next year is after Spring Break.  Check it out.