Origin of St. Patrick's Day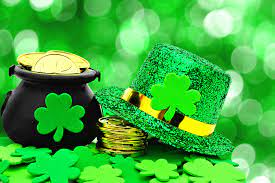 Here comes the leprechaun! March is upon us, and what comes with the final stretch of winter are the new holidays. In this case, St. Patrick's Day is coming up! While a popular holiday throughout the US, not many people know the real reason we celebrate it. Is it a holiday for a leprechaun, the color green, and gold coins and the end of the rainbow? Or does it have real importance that many just don't know yet. The origin of St. Patrick's Day is not only interesting, but may also uncover a new favorite holiday for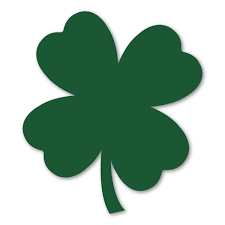 you.
St. Patrick's Day is celebrated on March 17. This particular day was the death of the one and only, St. Patrick. He was a 16 year old kidnapped slave who was taken to Ireland, so he actually was British, not Irish. It was said that there, he used a three-leaf clover, or shamrock, to bring Christianity to areas in Ireland, hence the usual clover decorations during the green-filled holiday. That's not the only reason for the shamrocks you see around March –  shamrocks were also seen as a sacred plant and a symbolization for Ireland.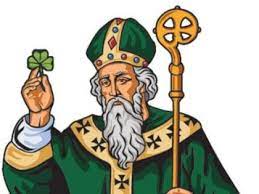 St. Patrick's Day was originally celebrated strictly in Ireland, with feasts to celebrate the life of St. Patrick. So then why do we celebrate this holiday when we don't live in Ireland? Well, Irish immigrants brought the holiday, and other Irish traditions, to the U.S. The holiday was meant to be a day for St. Patrick, who was a patron saint of Ireland. It later grew into a bigger holiday, celebrated across the world.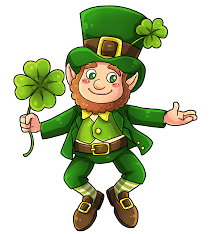 As it has grown to a worldwide holiday, St. Patrick's Day is now mostly known for wearing green and leprechauns. The original "main color" of St. Patrick's Day was actually sky blue, but over time it developed into green. The color green was a symbol of the Irish and their nationalism. Not only that, it's said that leprechauns cannot see the color green. Therefore, as long as you wear it, you cannot get pinched! Leprechauns are a symbol of St. Patrick's Day because of the stories told of them in Irish folklore.  They are said to be small but stubborn creatures, who can use their powers for good or evil. A well known story of leprechauns includes telling others that if they happened to catch a leprechaun, they would be granted 3 wishes. In return, they would have to set the leprechaun free.
Now you know the origin of St. Patrick's Day and many other facts about the great holiday. Did this spark a new favorite holiday for you? Comment something new you've learned about St. Patrick's Day or your favorite holiday!